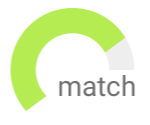 Haven't found the job you are looking for? Use our new smart new Job Match tool to find your next opportunity.
Denver
Permanent
USD100,000 - USD125,000
Project Superintendent develops project schedules and conducts safety and quality control inspections. They also proactively look and identify issues and risks then collaborate with project team to resolve any future problems.
National Contractor
Steady pipeline of projects
Kansas
Permanent
USD100,000 - USD135,000
My client is a Minneapolis based yet nationally respected Commercial General Contractor. They primarily serve the Commercial space in Retail, Corporate and Healthcare Construction. Bringing in nearly $250M in yearly revenue, my client offers career progression to Executive/Ownership level. They hold a collaborative and innovate practice with a cohesive culture.
Ability to Travel within Mid-West and South East
Lucrative Bonus Program
Princeton
Permanent
USD120,000 - USD150,000
This reputable construction company is looking for a Superintendent in South Jersey. Ideally, someone who has managed a job site from start to finish.
Opportunity for growth within a reputable GC
Stable project pipeline
Chicago
Permanent
USD120,000 - USD150,000
The Chief Estimator will prepare and submit proposals, within time frame, on ground up commercial and light industrial construction projects. They will be responsible work overseeing the estimating team while monitoring the budget throughout the construction process. APPLY TODAY AND HAVE YOUR RESUME CONSIDERED WITHIN 24 HOURS.
Our client is a top 40 ranked ENR general contractor with strong pipeline
Hybrid working schedule
Cincinnati
Permanent
USD80,000 - USD110,000
My client is one of the top restaurant developers in the country and they are looking for a Construction Manager to watch over the General Contractor and Superintendents on their projects. This person will work alongside the President and the Director of Construction to ensure that their projects are completed on time and under budget.


Great opportunity to work as an Owner's Rep
Above Industry Standard Benefits
Fishers
Permanent
USD80,000 - USD120,000
My client is seeking a well-seasoned Project Manager to spearhead their upcoming large-scale Healthcare projects. This candidate will be included in each aspect of the projects from initial budget through closeout. This candidate will also serve as the primary liaison to all levels from field staff to Vice Presidents to clients.
Opportunity to spearhead diverse and rewarding projects with Healthcare GC
Established GC offering cohesive culture and development
Reston
Permanent
USD125,000 - USD140,000
Coordinate with EYA home office staff (procurement, architecture, sales, etc.) to ensure homes are built to reflect design and quality standards and settlement schedule
Ensure all change orders are coordinated with staff and subcontractors
$125k+ BASE SALARY + FULL BENEFITS + 3-5 year pipeline!
Opportunity to work with the most premiere builder in all of the DMV!
Denver
Permanent
USD85,000 - USD130,000
Establish and maintain an effective and professional on-site working relationship with all involved on the project.


Growth Opportunities
Award winning culture
Denver
Permanent
USD75,000 - USD90,000
Analyze project plans and specifications to determine the overall estimated cost of the project.
National Contractor
Award winning culture
Denver
Permanent
USD100,000 - USD130,000
In this role you are expected to:Actively walk the site and observe all subcontractors, visitors and material deliveries.

Use the best judgment and discretion in decisions and professionalism.
Growing National Developer
Be a Part of a Creative Team
Create job alert to receive Construction jobs via email the minute they become available
Austin
Permanent
USD100,000 - USD130,000
Construction Project Managers are responsible for planning and overseeing a specific project or a wide range of different construction projects from beginning to end. They balance the budget, keep track of supplies, collaborate with subcontractors, and ensure all regulations are met and permits acquired. The main construction project manager responsibilities are overall project planning, distributing resources.
Currently building Texas' largest building
Excellent Offer with Bonus potential and ability to work around Central Texas
Oklahoma
Permanent
USD100,000 - USD130,000
Our client is a national Commercial Contractor has been a reputable construction company in the Twin-Cities for the last 45 years. They are looking to expand their team with a motivated and self-sufficient Traveling Site Superintendent that has experience in Commercial, Healthcare, and Complex Projects experienced.
Opportunity to oversee high profile projects
Extremely sought after profile
Minneapolis
Permanent
USD100,000 - USD130,000
Our client is a large commercial General Contractor located in the Twin Cities, currently involved in numerous high profile projects. The client is seeking an experienced Project Manager that can arrive and prove themselves worthy of more seniority and responsibility.
Opportunity to oversee high profile projects
Extremely sought after profile
Buffalo
Permanent
USD80,000 - USD110,000
Preconstruction professional with previous estimating experience. Candidate should have an expertise in MEP projects.
Rosemont
Permanent
USD12,000 - USD90,000
The Estimator role is responsible for deciding the projected time frame needed to complete a project and additional factors like labor needs, materials, budgets and potential setbacks. Duties include communicating with personnel and contractual professionals or vendors, using computer software to weigh production risks or compile reports to project leaders outlining their expertise for upcoming projects.
Bring valuable insight on preconstruction matters within a collaborative team.
High Base Salary, Bonus Potential, Growth Potential, Family Oriented Company
Nashville
Permanent
USD75,000 - USD110,000
Advancement Opportunities
Competitive base salary
Estimator Construction
Competitive Salary and Benefits
Golden
Permanent
USD126,000 - USD180,000
Construction Manager exhibits a passion for developing staff, operational excellence, and growing the company
Responsible for the operational performance of the company on assigned projects
Reputable General Contractor
Stable pipeline of projects
Randolph
Permanent
USD100,000 - USD150,000
This General Contractor is looking for a strong Construction Estimator. Experience in MEP Estimating is preferred.
Opportunity for growth within a reputable GC
Stable project pipeline
Atlanta
Permanent
USD85,000 - USD120,000
Looking for an experienced Estimator to work on Retail projects for a high reputation General Contractor in Atlanta. Strong potential to scale up to Senior Estimator or Pre Construction Project Manager.
Strong construction project pipeline in 2022
Career progression potential to Senior Estimator
Blue Ash
Permanent
USD85,000 - USD120,000
The Senior Superintendent is an expert in successful planning, constructing, and leading construction projects small and large. Has successfully managed and lead large multi-family projects, and has the desire to problem solve, learn and lead teams across functional areas. Ability to mentor, lead and inspire internal team members.
Expect a competitive base salary and benefits with a company vehicle allowance
Opportunities to grow within a family-oriented and well established company
Jacksonville
Permanent
USD70,000 - USD100,000
Commercial construction superintendent in Jacksonville Florida. This superintendent should have experience with both ground up and large remodel construction projects.
Seattle
Permanent
USD145,000 - USD185,000
As the Superintendent you will build and maintain relationships with architect, project inspectors, subcontractors, and suppliers. You will be expected to maintain labor projections, develop site plan, and assess and address performance issues with job site work crews.
Effective communicator, self-motivated, hard-working and likes to think ahead
Capable of overseeing several projects simultaneously
Buffalo
Permanent
USD71,000 - USD110,000
Construction Estimator needed for large commercial construction projects across WNY. Construction Estimator should have experience with Ground up and Remodel projects across Buffalo.
Aventura
Permanent
USD90,000 - USD120,000
This Miami-based construction company is a leading General Contractor, established more than 25 years ago. They are a leader in the South Florida market with a track record of excellent clients and a strong pipeline of diverse commercial projects. The company prides itself on its family atmosphere and has established a fantastic company culture for all employees. They are currently seeking an experienced Superintendent to join the team.
Immediate need for an individual looking to grow within a reputable organization
Industry leading pay and benefits
Quincy
Permanent
USD85,000 - USD120,000
Work for a well established GC that places an emphasis on employee culture and work/life balance.
Great company culture
Strong staff tenure
Buffalo
Permanent
USD70,000 - USD120,000
Construction superintendent with ground-up and large remodel experience needed. All projects are in the commercial, k-12, mixed-use and medical space.
New Jersey
Permanent
USD150,000 - USD170,000
Construction Manager position joining the in-house construction arm of a prominent NJ Developer.

Construction Manager will oversee on-site delivery for a ground up multifamily project in Bergen County, New Jersey.
Construction Manager position
Ground UP podium/wood frame Multifamily projects in North NJ
New Jersey
Permanent
USD85,000 - USD95,000
Construction Supervisor position overseeing luxury custom home projects in North New Jersey, working for one of the East Coasts most successful luxury home builders.
Excellent opportunity to join one of NJ' leading luxury home builders
Site Management position overseeing multimillion dollar custom home projects
Illinois
Permanent
USD80,000 - USD140,000
This is one of a few clients looking for construction Estimators with top talent in our market! This estimator will use their expertise to secure work with current and new clients with one of our General Contractors in Chicago. This person will be responsible for preparing detailed estimates, determining material and equipment costs, calculating complete takeoff for scope of work, and more. MUST HAVE CONSTRUCTION ESTIMATING EXPERIENCE TO APPLY
Growth opportunities with a few different Chicagoland based clients
Generous compensation packages, bonus structures, and WFH flexibility
Portland
Permanent
USD120,000 - USD150,000
The Construction Superintendent will be responsible for overseeing the field team and providing advice and high-level oversight for construction projects that the company has going on in the Portland area. Specializing in commercial office space and multifamily, will oversee all phases of the project from the ground up.
Very strong pipeline of diverse construction projects
Incredible opportunity for leadership and growth