Here at Michael Page, we love rewarding our recruiters as they demonstrate their commitment to success. Our #workhardpagehard attitude comes from the amount of passion we have for what we do, and the truly unforgettable fun we have together as a result of our achievements. Here are three of our internal rewards programs we have that keep the dream alive.
1) Annual High Flyers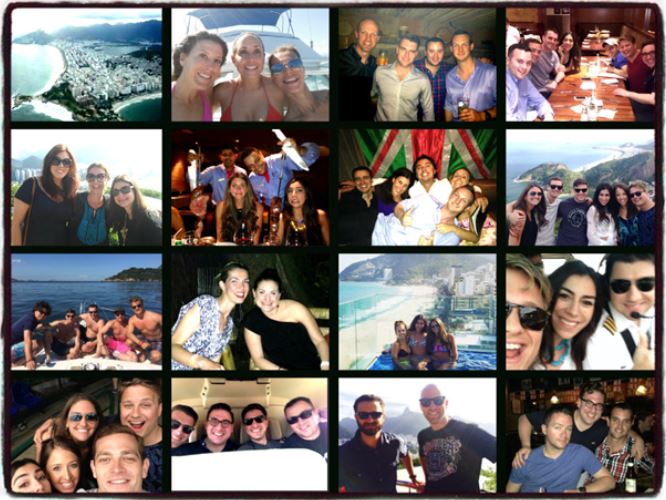 The Reward: An all-expense, VIP-style vacation in chosen destinations around the world. The top billers from across North America come together and enjoy once-in-a-lifetime experiences together as gratitude for all their hard work.
How to Qualify: Hit the High Flyer targets - that's it! Past Locations Include: Rio de Janeiro, Las Vegas, Turks & Caicos, New Orleans, Miami, New York City, Nashville, The Bahamas, and more.
2) Golden Ticket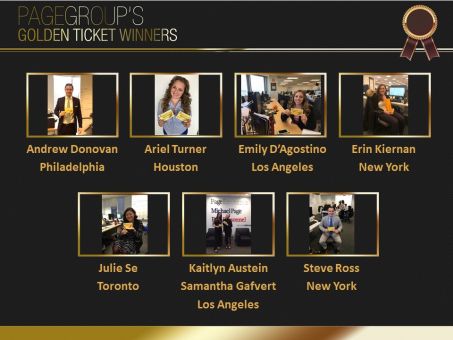 The Reward: $100 American Express Gift Card. You can every week, up to ten times - a $1,000 total! A weekly announcement showcasing the winners (like the one above) is made to the entire company!
How to Qualify: You must be within the first six months of your employment, so this is a great one for the newbies! The criteria include achieving a certain amount of client visits, interviews, hires, and/or phone minutes.
3) Millionaire's Club
The Reward: Rewards start after billing $1M, including an extra paid vacation day (28 maximum), a celebratory dinner with a Managing Director, and big beautiful balloon decorations at your desk. Bill $2M and receive that plus two tickets to a local event worth up to $1,000 (think VIP box seats to a game, concert, or more). Bill $5M and get another extra vacation day, celebratory meal with an executive board member, and a trip for two worth up to $5,000! Plus you are featured on our "Wall of Fame" that is displayed in every office across North America. Now this is a celebration worth bragging about.
How to Qualify: Achieve $1M in revenue, $2M for the next reward, and $5M+ for the premium level.
Our core values are simple: take pride, be passionate, never give up, work as a team, and of course...make it fun! We are lucky to say we have some of the best recruiters in the world, and celebrating their success is the least we can do.
Interested in joining the PageGroup team? Email your resume to JoinUs@michaelpage.us.com