A staggering 73 million Millennials were born between 1980 and 1996, and the future of your organization relies on them. What are you going to do to make sure your company meets Millennials' needs? Read on to discover the possibilities.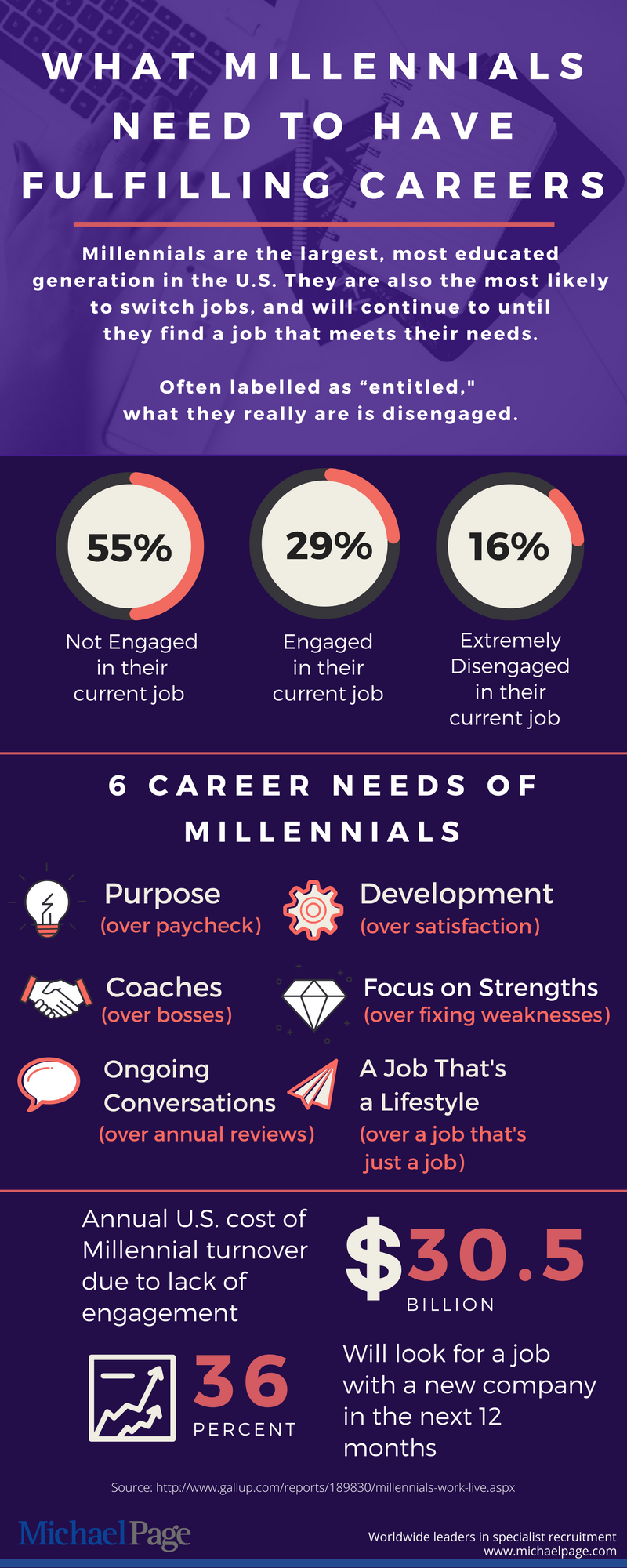 Victoria Spadaccini is the Senior Content Executive of Michael Page North America.
Follow Victoria on Linkedin, say hello, and let her know what you think about our content, and/or topics you'd like to see!