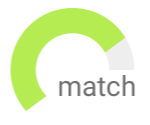 Haven't found the job you are looking for? Use our new smart new Job Match tool to find your next opportunity.
Farmington Hills
Permanent
USD80,000 - USD125,000
Our client has been in business for over 50 years. Their project pipeline is very diverse, with upcoming projects including commercial, multifamily, industrial, retail, healthcare, and education. This is a great opportunity for anyone looking to work on high-value high-profile projects in Michigan. They are looking for a Construction Superintendent who is eager to lead and advance within their company.
Superintendent role with potential for ownership in projects
$80k-$125k salary with vehicle allowance, yearly bonus, and profit sharing
Farmington Hills
Permanent
USD110,000 - USD125,000
Work directly with the project managers to prepare schedules, organize the structure, select staff, and handle the construction equipment. Direct and control the project to ensure specifications and guidelines are met. Contact, schedule and coordinate all subcontractors, suppliers, and utilities. Assist in the activities of the project manager/engineer. Maintain a safe job siteHold job site meetings with project managers and the regional manager
Growing construction company in Michigan with robust project backlog
Family-oriented company with work/life balance being a focus across the company
Farmington Hills
Permanent
USD75,000 - USD100,000
My client is a premier Detroit General Contractor with an excellent reputation in Southeast Michigan. The Project Manager will be responsible for overseeing projects across multiple disciplines including Commercial, Healthcare, Higher Ed, and Self-Perform, ranging from $500k-$30M. Relevant Project Managers and Senior Project Engineers - apply today and your resume will be considered within 24 hours.
Competitive base salary with industry leading benefits
Diverse project portfolio including Commercial, Municipal, Self-Perform