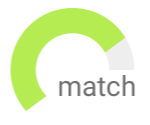 Haven't found the job you are looking for? Use our new smart new Job Match tool to find your next opportunity.
Miami
Permanent
USD80,000 - USD100,000
The Facilities Superintendent is responsible for smaller service jobs for clients including repairs and renovations.
Local South Florida Work
Company Truck
Los Angeles Metro Area
Permanent
USD100,000 - USD110,000
The FSQA Supervisor will have the opportunity to ensure product safety, quality and sanitation within the facility located in the Los Angeles area. The role will also provide the opportunity to run frequent training in these fields.
Join a leading manufacturing company
Join a company with with an excellent training program
Orlando
Permanent
USD115,000 - USD125,000
The Facilities/Maintenance Supervisor will have full comprehension & scope of running a facility maintenance department. Plan, schedule and direct to accomplish regular preventive maintenance of HVAC, chillers, vacuum pumps, compressors and DI water facility to support critical business. Maintain PM records for these equipment on regular basis and keep management updated and informed.
Experience maintaining semiconductor production equip.?
Knowledge of clean room classification, ESD compliance requirements?
Anaheim
Permanent
USD135,000 - USD145,000
We are looking for a 2nd shift Plant Manager who will have oversight of day-to-day operations, and successfully coordinate all required tasks through managers, supervisors and staff.
Join a company with great benefits
Join a company with a strong promotion structure
Los Angeles
Permanent
USD75,000 - USD85,000
The position is responsible for ensuring all procedures are followed in achieving the highest level of productivity in the most cost-efficient manner possible while still maintaining the specification of the customer.
Join a team with company with outstanding benefits
Join a company with with an excellent training program
Santa Fe Springs
Permanent
USD75,000 - USD110,000
Continuous improvement supervisor analyze, maintain, and improve organizational performance. They are highly competent process managers who use a variety of skills, such as project design, leadership, and management to ensure performance and process development.
Join an Innovative Manufacturing Company
Join a Leader in Modern Manuf