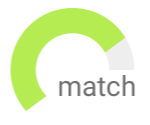 Haven't found the job you are looking for? Use our new smart new Job Match tool to find your next opportunity.
Accountable for prospecting new business and retaining and deepening existing relationships
Focus on high-quality, institutional investors,
Manage commercial real estate debt transactions from initial deal package through closing and asset management
Develop mortgage financing business across major asset classes
Retain and deepen existing relationships
Chicago
Permanent
USD85,000 - USD95,000
I'm partnered with a high growth, real estate firm looking to bring on a Senior Accountant to their team! With a large presence throughout the US, this growing company has an excellent opportunity for someone to join and take full ownership on the execution of financial reporting, due diligence, and M&A activity.
Multi-billion dollar real estate firm
Remote working opportunities (2-3 days work from home)
New York
Permanent
USD100,000 - USD130,000
my client, is looking for a sharp 2-4 year candidate, who will report directly into the CFO. The Finance Associate will be responsible for driving high level corporate strategy, building out the finance infrastructure, and assisting with M&A activity and financial reporting.
Opportunity to build out the finance function at a commercial real estate firm
Reporting directly into the CFO
Washington
Permanent
USD115,000 - USD135,000
Manages the entirety of day-to-day human resources operations. Oversee the office administrator and maintain relationships with talent recruiters.
Own all of the HR functions at a top-performing real estate investment company.
Early in development so there's opportunity for growth.
New York
Permanent
USD175,000 - USD176,000
Our client is looking for someone coming out of a Real Estate Group in Banking or PE to originate new business.
Hybrid (in-office 2-3 days per week)
Originate of new business by providing credit and market analysis
New York
Permanent
USD150,000 - USD151,000
Report into the Head of the Real Estate Finance Group
This position is expected to move up to Underwriter, and subsequently Deal Originator/Relationship Manager
Originate, structure, and execute Non-Recourse Commercial Real Estate Financings
Assist in all aspect of origination process
New York
Permanent
USD200,000 - USD201,000
In this role, you will analyze and execute various strategic transactions, including M&A. This role is accountable for preparing presentations for CEOs, CFOs, and Boards of Directors regarding strategic planning, capital markets and investor relations.
Publicly traded REIT specializing in single tenant properties
Execution of equity and debt capital markets transactions
Houston
Permanent
USD60,000 - USD75,000
The Successful Financial Analyst will perform detailed financial analysis and modeling for Acquisition opportunities across the firm's multifamily real estate portfolio. The Analyst will perform detailed strategic planning, quarterly and annual income analysis.
Acquisitions & Development Experience
Clear internal path for promotion
New York
Permanent
USD80,000 - USD950,000
Amazing Tax Accountant opportunity at global trading company that operates real estate, construction, shipping, insurance, finance, and, leasing businesses. This role will include, but will not be limited to, tax accounting, compliance, and provision.
Diverse work environment and excellent company culture
Incredible opportunity for growth
Princeton
Temporary
USD83,193 - USD103,992
Financial reporting consulting project supporting the real estate investments division of the business.
Premier financial services firm
Hybrid working model
Create job alert to receive Real Estate jobs via email the minute they become available