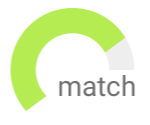 Haven't found the job you are looking for? Use our new smart new Job Match tool to find your next opportunity.
Houston
Permanent
USD95,000 - USD120,000
The Assistant Controller is responsible for managing the day-to-day accounting functions. Reporting directly to the CFO, the Assistant Controller is responsible for monthly, quarterly, and annual close procedures, financial reporting and analysis, designing and maintaining internal controls, and working directly with members of the Asset Management Division in the fulfilment of accounting functions for our Property Management clients.
Fully integrated real estate investment company in expansion.
Newly created position within the Accounting/Finance team.
Cincinnati
Permanent
USD80,000 - USD100,000
The Controller - Construction will work for a Construction company located in Cincinnati and be on the Executive Management team overseeing the Accounting and Finance function. If you are interested, please submit your resume for further consideration.
Very competitive salary and 100% medical coverage paid by employer
Bonus available also
The Controller participates in the daily management and reporting of construction projects and monthly financial reporting for operating entities. The Controller will be responsible for all financial aspects including corporate accounting, financial reporting, budgeting and internal control policies and procedures and will oversee the department.
Controller - Construction General Contractor
Controller - Construction General Contractor
King of Prussia
Permanent
USD115,000 - USD130,000
The Controller will oversee and manage the daily operations of the Accounting Department; this includes: cash management, tax compliance, accounting software and team oversight.
Oversee and lead a growing team
Flexible work environment
Tampa
Permanent
USD90,000 - USD110,000
Our client, located in Tampa, is seeking a Controller to join its growing team.
Seeking a Controller
Growing Firm in Tampa
Washington
Permanent
USD120,000 - USD130,000
The Controller's main role is to oversee financial activities, but more importantly to develop and mold the corporate accounting team.This person will be a leader and mentor, while maintaining solid internal controls on all things finance for the Real Estate company.
Hybrid Schedule
Excellent Compensation, Bonus and Growth Opportunity
Bala Cynwyd
Permanent
USD100,000 - USD130,000
Growing RE Ownership/Acquisitions firm looking to add strong leader with strong desire for personal and professional growth in high-profile role reporting to CFO
Great leadership opportunity for growth-oriented Controller in RE
Established quickly growing RE Ownership/Acquisitions firm
Philadelphia
Permanent
USD140,000 - USD180,000
Our client is a growing real estate developer with an outstanding company culture located in the heart of Center City. They are searching for a Controller to add to their corporate team that will lead from the front surrounding investment analysis while learning underneath an accomplished senior leadership.
Exciting Growth Opportunity
Passion for Real Estate Required
Atlanta
Permanent
USD110,000 - USD130,000
You will manage a small staff of Accountants and be responsible for the review of accounts prepared by property managers/operators/outsourced agents for the US portfolio.
Fast growing RE Investment Firm, with plans to expand its operations in the US.
Company is looking for new Finance leader in Atlanta.
Austin
Permanent
USD60,000 - USD75,000
Michael Page have partnered with a reputable private equity firm based in Austin that has continued to grow and develop its portfolio properties of workforce housing assets throughout USA. With significant future growth our client is seeking a Financial Analyst to join their growing real estate team with a focus on Accounting or Asset Management.
Small tight knit team
Asset Management Focus