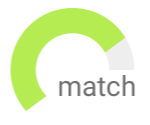 Haven't found the job you are looking for? Use our new smart new Job Match tool to find your next opportunity.
Our Client is looking for an Associate to help manage and coordinate the Origination and Onboarding process for new clients from valuation through to listing.
Relationship management, communication and basic accounting are key
Be main PoC between the seller, Valuation and Lead team
You will be working with a team of Associates and Analysts who are responsible for managing the valuation process within the M&A lifecycle. They are responsible for conducting extensive valuation analysis for prospective buy-side and sell-side clients.
Must be able to build 3 statement financial models
Global M&A advisor of SaaS, e-commerce and content businesses
Cambridge
Permanent
USD200,000 - USD230,000
(S)he will provide expertise for all transaction efforts including Search & Evaluation, In-licensing, Out-licensing, M&A, and Alliance Management for Business Development. This individual enables regional opportunities, commercial partnerships, clinical trial collaborations, and M&A.
Provide expertise for all transaction efforts including Search & Evaluation
Global clinical-stage biotechnology company focusing on novel therapeutics
Manage, contribute and conduct the entire M&A, Partnerships, JVs or Alliances process, including
Identification and analysis of targets
Deal Sourcing Due diligence reviews
Preparation and analysis of offers
Profitability analyses / company valuations
Preparation and execution of contract negotiations
Preparation of presentations / draft resolutions
Corporate Development - Electronics - JV's M&A Partnerships
Future multi billion dollar business
Develop credit applications and pitch books for various types of securitization
Manage junior resources in transaction modeling and facility monitoring
Support senior bankers on originating and executing securitization deals
Own transaction relationship and facility management
The candidate would be working alongside senior investment bankers on the day-to-day activities of M&A and capital raising transactions. Responsibilities include: financial modeling, company valuation, accretion / dilution analysis, financial performance analysis, corporate and industry research, due diligence, strategic analyses of companies, preparation of marketing and presentation materials, management presentations and offering memorandums.
M&A and capital raising transactions
Financial modeling, company valuation, accretion / dilution analysis, diligence
This position will be accountable for working in close coordination with the Bank's senior management to develop and manage relationships with Technology Financial Sponsors with the intent to cross-sell financial service products.
Drive client strategy for Technology Financial Sponsors clients
Originate opportunities and cross sell of the bank's products and services
Quakertown
Permanent
USD100,000 - USD120,000
Great opportunity for a Senior Analyst or current Manager to join a growing team within a dynamic organization. FP&A/Data Analytics/Financial Modeling driven corporate Finance position within Commercial Banking.
Great opportunity with very profitable Financial Services firm
Hiring manager is looking for someone who can take be a Director shortly
Support MDs and Directors in the Energy Team in the origination of project financings with an emphasis on mid-downstream and new energy technology transactions
Structure new transactions and develop project finance debt models
New Deal Origination / Execution
Mid-downstream and new energy technology transactions