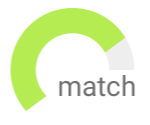 Haven't found the job you are looking for? Use our new smart new Job Match tool to find your next opportunity.
Austin
Permanent
USD90,000 - USD130,000
Primary site leader of all subordinate superintendents, subcontractors and suppliers.
Establish project plan, maintain weekly progress and pulse of project.
Manage and coordinate all job site operations.
Results driven company with competitive compensation package
Career Growth
Part of expansion team in Toronto, Canada
Support the country manager and other team members based in North America
Technical advisory services for developers, sponsors, senior lenders, rating agencies and bondholders on large scale P3 infrastructure projects across Canada and the US
Lots of responsibility and opportunity for promotion
Additional language proficiencies
Denver
Permanent
USD140,000 - USD180,000
Regional Director for National Multifamily Developer
Long term career opportunity
Growing National Developer with proven project pipeline
Long term career opportunity
Lansing
Permanent
USD120,000 - USD150,000
The Civil Construction Divison Manager will oversee civil site work construction and other infrastructure projects from cradle to grave. Apply now for immediate consideration!
Opportunity to oversee high profile civil construction throughout central MI
$120k-$150k+ salary with competitive benefits and strong company culture
Indianapolis
Permanent
USD90,000 - USD110,000
Our client is looking for a highly motivated, experienced Senior Superintendent to oversee all construction project processes including managing vendor relationships, overseeing and managing many project superintendents, and propose job-specific operational improvements to Supervision and Project Management.
High Profit Projects Proving for Lucrative Per Project Bonus Structure
Oversee Competent Team of Superintendents Overlooking Diverse Portfolio
Oakland
Permanent
USD185,000 - USD220,000
Directs all field personnel to achieve completion of the project on schedule, within budget, with quality workmanship that conforms to plans and specifications.
* Creates, maintains construction schedule, identifies, and solves problems.
* Orders materials and schedules inspections as necessary throughout the process.
Extremely competitive base pay
Extensive pipeline of projects to be completed throughout the West Coast.
Indianapolis
Permanent
USD60,000 - USD80,000
Midwest Leader in Division 10 Construction Trace. Working with some of the largest and most prominent Multifamily builders in the world. You will be built up through the company into possible VP role if proven.
Employee focused Building Materials company with a strong book of repeat clients
Collaborative company culture with excellent benefits, commission plan, and 401k
Dallas
Permanent
USD120,000 - USD140,000
Fantastic Opportunity for a highly experience senior level purchasing professional to lead a team focused on Purchasing, Procurement and process improvement for a large residential homebuilder with projects throughout TX.
Director of Purchasing for a leading statewide homebuiler
Managing over a large portfolio of projects throughout Texas
Austin
Permanent
USD90,000 - USD130,000
Fully Integrated construction firm with Development and Construction
Focus on Apartment projects throughout the San Antonio & Austin Area
Excellent reputation in the Austin market
Results driven company with competitive compensation package
Austin
Permanent
USD80,000 - USD115,000
Fully Integrated construction firm with Development and Construction
Focus on Apartment projects throughout the San Antonio & Austin Area
Excellent reputation in the Austin market
Results driven company with competitive compensation package