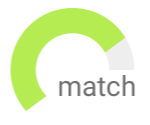 Haven't found the job you are looking for? Use our new smart new Job Match tool to find your next opportunity.
Entry level Treasury Analyst - No experience needed
Great financial institution
Excellent career growth
Our Client is looking to hire an Investment Professional with excellent knowledge of fixed income investment, interest rate derivatives, and FX trading to assist the Head of Treasury in the day to day running of the desk.
Report directly into Head of Treasury
Mandarin speaking preferred
New York
Permanent
USD220,000 - USD240,000
The Director, Basel Interpretation will be responsible for managing a team and will provides comprehensive regulatory capital treatment under the U.S. Basel III regulatory capital rules for all transactions and inquiries across the global organization.
Exciting opportunity to manage a growing team
flexible working arrangements
Queens
Permanent
USD140,000
As the VP, CCAR Stress Testing this individual will be responsible for managing the aggregation of financial inputs that represent the forecast of economic scenarios.
Opportunity to join a growing Capital Planning Team
Directly support the MD/Head of the Capital Planning Team
The Financial Accounting team is looking for an AVP, Accounting Sr. Analyst to support the senior management to support the record-to-record process for their Corporate Treasury's $300 billion investment portfolio.
Opportunity to join a growing accounting team at a leading investment bank
Buffalo, New York
Buffalo
Permanent
USD90,000 - USD110,000
My client, is looking for a VP, Accounting to support the Group Manager with the record-to-report process for Corporate Treasury's investment portfolio.
Opportunity to join a growing Investment Bank
Buffalo, New York
Responsible for the timely delivery of high quality, value added audit reports for a portfolio of treasury activities, which meet the requirements of this global banks board and of the banks respective regulators, globally.
Hybrid remote opportunity due to Covid - 19
Organization is growing out its internal audit department
Delran
Permanent
USD175,000 - USD225,000
The ideal Corporate Controller should be experienced in all aspects of financial oversight, including owning the close function, assisting in the preparation of financial statements, budgets and forecasts, as well as the development and implementation of internal control policies and procedures. The Corporate Controller will work closely with the CFO, Treasury Director, FP&A and Business Unit finance leadership and lead a decent sized team.
Great opportunity with Tier 1 Global Professional Services firm
CFO is looking for someone who can take his job when he retires