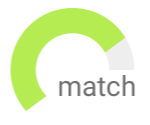 Haven't found the job you are looking for? Use our new smart new Job Match tool to find your next opportunity.
USA
Permanent
USD80,000 - USD110,000
My client is one of the top restaurant developers in the country and they are looking for a Construction Manager to watch over the General Contractor and Superintendents on their projects. This person will work alongside the President and the Director of Construction to ensure that their projects are completed on time and under budget.
Great opportunity to work as an Owner's Rep
Above Industry Standard Benefits
Columbus
Permanent
USD90,000 - USD120,000
Prepare work to be estimated; gather proposals, blueprints, specifications and other related documents. Identify labor, materials and time requirements for projects, attend bid meetings, owner meetings and other meetings with stakeholders and Work alongside of estimating team to prepare budgets in a timely manner.
Family owned company with diverse pipeline and growth potential.
Great salary and industry leading benefits and PTO.
USA
Permanent
USD75,000 - USD100,000
2-3 days a week in the office for a heavy civil construction company. This person will come in and handle all recruitment needs for both union and non-union employees as well as corporate roles.
Talent Acquisition lead looking to join a growing company
2-3 days a week in the office, dependent on location
Hamilton
Permanent
USD80,000 - USD150,000
Cincinnati based general contractor is seeking a full time employee to support our Construction Team on commercial construction projects. A successful Construction Manager will be ready and willing to take on any task with excitement and handle duties, both big and small, with a positive attitude.
Opportunity to work on diverse portfolio of high-quality projects
Tremendous Backlog of Projects
Mason
Permanent
USD85,000 - USD110,000
This Superintendent opportunity is with one of the top general contractors in the Cininnati area allows for professional development in a great company culture. An experienced individ