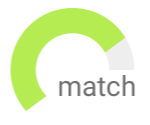 Haven't found the job you are looking for? Use our new smart new Job Match tool to find your next opportunity.
Brooklyn
Temporary
USD220,000 - USD250,000
Our client is looking for an interim CFO to join the team. This role has the potential to go permanent, and candidates would be required to go into the office 2 days a week. Successful candidates must be fully vaccinated. Prior non profit experience is essential.
Well known non-profit organization based in Brooklyn
Are looking for an interim CFO to join the team
New York
Permanent
USD230,000 - USD250,000
My client is looking for an experienced Legal Entity Controller to support CBNA and the Global Consumer Bank. The Legal Entity Controller will be responsibel for the monthly and quarterly financial and regulatory reports for the US Banks.
Leading Investment Bank
hybrid work environment
New York
Permanent
USD200,000 - USD201,000
In this role, you will cover the growing infrastructure industry (including digital infrastructure, transportation, and social infrastructure), the power industry (including conventional power generation, renewable power generation, and storage), and new energies and natural resources sectors (including LNG terminals, midstream assets, and renewable fuels).
Focus on new energies, natural resources, incorporation of carbon capturing
Advisory, underwriting, structuring, and capital markets
New York
Permanent
USD350,000 - USD600,000


Reporting to the Founder and CEO you will undertake the role of financial leader within the organisation.

You will help set up proper legal and tax structures for the entire global business,

You will support the executive team in making decisions relating to financial strategy including ensuring adequate reserve ratios across all asset classes (i.e. digital cryptocurrencies and fiat) and managing FX exposure.
Exciting opportunity for a CFO to join a start up Cryptocurrency firm
Hands on roll up sleeves experienced CFO required for start up
Support the origination, evaluation, credit process, closing and monitoring of project finance transactions with a focus on financing business sectors such as energy, oil & gas and infrastructure, as well as selective real estate transactions
Origination, evaluation, credit process, closing and monitoring of PF deals
Energy, oil & gas, infrastructure, real estate transactions
The incumbent will support the Senior Relationship Managers to manage institutional customers by using a range of banking products and structures in the traditional and renewable energy project finance sector.
Exclusive focus on renewable energy space
Support Relationship Management to sell Bank's products
Manhattan
Permanent
USD140,000 - USD160,000
The VP, Finance Model Officer will be an integral member of the Finance Managment Group. They will focuses on the safety of sound model landscape practices through comprehensive first-line framework, governance and controls activities, including the formulation of the strategy across the Model Life-Cycle.
Leading Investment Bank with competitive base pay, bonus, and hybrid environment
Grow skillset within the Financial Model Risk Management
In this role, you will support the team by conducting credit analysis of both existing clients and new wholesale banking opportunities. You will manage the production of financial models, handle complex negotiations, and help sources new deals.
Arrange debt financing for companies in transport, energy, water, greenfield
Cover North and South America
Be a integral member of the Bank to help drive the global ESG and sustainability strategy. The key function will be to support the bank's institutional clients to achieve their sustainability and ESG-related goals by providing market intelligence on relevant products or services.
Be a member of the ESG and Sustainability Strategy of the Bank
Support clients of the bank with achieving their sustainability goals
Manhattan
Permanent
USD200,000 - USD225,000
This position will be responsible for driving operational efficiencies and delivering timely and accurate financial information for internal and external business partners, by leading the corporate accounting and consolidation function. This role requires the right candidate to have proven experiences with building strong relationships and working cross-functionally with the Global Leadership, FP&A, Divisional Finance, HR, and Legal.
A pioneer in the manufacturing of luxury consumer goods
Company are filing their IPO and about to go public
Create job alert to receive Finance Director jobs via email the minute they become available
New York
Permanent
USD200,000 - USD201,000
Reporting into Front Office
Oversee all activities of a Project Finance portfolio consisting of power, infrastructure, transportation, renewables, and innovation
Support a team focused on the execution of project finance debt transactions
Manage internal and external stakeholders regarding portfolio activity
USA
Permanent
USD150,000 - USD170,000
Michael Page is partnered with a tech / Higher Education start up HQ'd on the East Coast to assist in the hiring of a Director / VP of Finance. The role will suit finance professionals with around 10 years experience with a CPA.
Opportunity to build a finance function for an innovative start up
Equity and bonus available
New York
Permanent
USD200,000 - USD250,000
The Controller will be a strategic-minded business partner to the firm's senior management and shall be responsible for budgeting, financial reporting, planning and analysis, accounting, tax, audit, treasury, internal controls, investor relations, financial systems, and risk management. This individual will be an accomplished accounting and finance professional with a solid business acumen and experience in the commercial real estate industry.
Rapidly expanding, real estate investment organization
Excellent opportunity for career growth
New York
Permanent
USD160,000 - USD190,000
Our client, a top 50 AML Firm is seeking a FP&A Director to partner with the CFO and build out the FP&A function. This is an great opportunity to work for a well-established firm who continues to grow internationally and nationally.
International Law Firm
Opportunity to work Senior Partners and Finance Leaders
New York
Permanent
USD175,000 - USD176,000
This position will support Origination & Execution in deal preparation, pitching, execution, launching and pricing. His/her responsibilities will include deal due diligence, research, financial modelling, preparation for internal committee meetings, etc. The focus is on the execution of Investment Banking transactions from M&A to IPOs.
Chinese language skills preferred
M&A, private placements, IPOs, capital raises
New York
Permanent
USD250,000 - USD251,000
This is a key leadership role for the Bank. In this position, the incumbent will source Leveraged Finance transactions within Technology and Telecom, and supervise their execution.
Originate and structure non-investment grade debt
Develop relationships with Technology and Telecom clients
New York
Permanent
USD215,000 - USD216,000
The role of the Senior Vice President is to assist in the origination and execution of Project Finance transactions within Infrastructure, Renewables, Power in North America. A successful candidate will have strong credit and quantitative skills to analyze the credit risk and various elements of project finance transactions.
Lean team focusing on North American project financings
Even mix of transportation, digital, social, and renewables
New York
Permanent
USD225,000 - USD226,000
In this role, you will
participate in the execution of Latin American Project Financings, focusing on infrastructure and telecommunications
oversee junior colleagues on the due diligence reports, coordination of processes, and credit documentation
Marketing and execution support to senior leaders of the Latin America PF team
Act as primary point of contact for stakeholders and clients
New York
Permanent
USD200,000 - USD201,000
This is a supervisory role. In this position, you will analyze risks of fund financing and close deals.
Hybrid 2-3 days
Develop fund financing - enhancement of processes and tools
New York
Permanent
USD100,000 - USD110,000
The Finance Product Controller VP will support multiple business lines and a wide range of products including loans, equities, derivatives, repos, and structured products.
Great opportunity at a leading banking institution.
Offers growth in a competitive field.
New York
Permanent
USD275,000 - USD276,000
The North America Project Finance Group provides advisory, underwriting, structuring, and capital markets offerings to large corporations and financial sponsors. The Executive Director will be tasked with originating transactions within carbon capture and sequestration, renewable fuels, and new technologies, and managing their execution.
Ideal role for an experienced originator
Financing efforts for energy transition, new energies, and natural resources
New York
Permanent
USD200,000 - USD201,000
Interact with clients to sell the Bank's financial products.
Sell Structured Financing, Bond Lending, Interest Rates, & FX products
Maintain daily interaction with clients regarding Portfolio
New York
Permanent
USD120,000 - USD160,000
The Capital Markets Accounting Manager will be responsible for all Accounting & Finance responsibilities for for the firm. They will work closely with the Director of Finance and CFO.
Newly created role working for a dynamic company and a great manager
Work closely with capital markets CFO and Director of Finance
Brooklyn
Temporary
USD93,592 - USD135,189
This is a temporary role located in Brooklyn, New York. This position will report into the Controller and CFO of the organization, aiding in transaction processes for accounts payable and accounts receivable, prepare financial reports, and performing other accounting duties as assigned.
Opportunity to work with a great non-profit organization.
Fun and exciting work environment.
New York
Permanent
USD100,000 - USD150,000
Work from home
The Capital Markets FP&A Manager will report directly the CFO of the the firm and will be responsible for all aspects of Financial planning & Analysis. This person will work closely with all areas of the accounting, finance, and the front office.
Newly created FP&A role reporting directly to the CFO
Highly client facing internal role that is involved in all aspects of finance
Manhattan
Permanent
USD120,000 - USD150,000
The Assistant Controller is responsible for supporting the Chief Financial Officer associated with maintaining accurate books, preparing and reviewing financial statements and reconciliations.
Leading Finance Firm
New York City
New York
Temporary
USD155,988 - USD259,980
Reporting to the chief financial officer, the controller will be accountable for accounting operations, including production of financial reports, maintenance of accounting records, and enhancing the accuracy of the company's reported financial results while making sure that results comply with the Generally Accepted Accounting Principles (GAAP).
Remote or hybrid schedule- must be able to commute to NYC
Opportunity to become perm with a successful company based in NYC
Queens
Permanent
USD140,000 - USD200,000
This role is part of the Global Regulatory Reporting Controllers function which has oversight and ownership of the FR Y-14 Actuals Reporting, including support of the CFO Attestation process. The issues management process within this function serves as a mechanism to quantify the impact of known issues on the completeness and accuracy of the reporting and is a critical component of the CFO Attestation process.
Leading Investment Bank with competitive base pay, bonus, and hybrid environment
Exciting opportunity to join a growing corporate regulatory reporting team
New York
Permanent
USD200,000 - USD201,000
In this role, you will analyze and execute various strategic transactions, including M&A. This role is accountable for preparing presentations for CEOs, CFOs, and Boards of Directors regarding strategic planning, capital markets and investor relations.
Publicly traded REIT specializing in single tenant properties
Execution of equity and debt capital markets transactions
New York
Permanent
USD300,000 - USD500,000
This role will be a Head of Valuations role with dual reporting lines- CFO & Head of Merchant Banking. Looking for a talented and motivated valuation candidate whose seeking growth and stability within a firm.
Director of Valuations role - Ability to build out valuation team
Significant growth opportunity within a growing organization