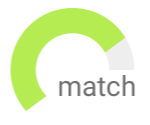 Haven't found the job you are looking for? Use our new smart new Job Match tool to find your next opportunity.
San Antonio
Permanent
USD80,000 - USD115,000
Michael Page has partnered with a San Antonio based Development firm who is looking to bring on a Director of Marketing or Marketing Manager! Our client invests and develops multifamily apartments across the US so this role will work closely with the VP of Marketing and the Development team internally. Ideally this role will be in San Antonio, but my client is open to someone working out of their Austin office as well.
Work with extremely talented team
Ability to take lead on Marketing Platform
Manhattan
Permanent
USD60 - USD70
The Business Development + Marketing Coordinator is responsible for supporting the BD team by implementing marketing and business development strategies through research and analysis, reporting, marketing communications, content administration, events and presentations. This role reports to the Senior Manager of Business Development. This role is located in NYC and will be hybrid.
*Must be vaccinated and available to work in NYC*
*Experience in Legal or Marketing is a plus*
Boston
Permanent
USD80,000 - USD120,000
In this foundational role, the Marketing Communications Manager will develop and deploy integrated marketing communications campaigns to support the growth of our client's enterprise segment in the North American region. Reporting to the VP of Marketing, you will be one of the first hires to their marketing team, which is headquartered in the Boston area.
Series B market disruptor specializing in supply chain optimization SaaS
Be a founding member of the MarCom team and lead digital strategy across NAM.
Boston
Permanent
USD85,000 - USD100,000
At its core, the responsibilities of the Digital Marketing Specialist will be to plan and execute well-founded approaches to our digital marketing channels, leading the implementation of digital campaigns that support our clients strategic imperatives across product and communications.
Join one of the leading innovators in electric vehicle battery materials.
Be a foundational marketer who supports product and communications programs.
New York
Permanent
USD50,000 - USD55,000
The Communication Assistant will report directly to the CCO and CMO to provide administrative support to the Communications Department for a widely known not for profit organization located in New York City and Washington D.C.
Please note this job has an opening in New York City and Washington D.C.
In office 3 days a week.
Philadelphia
Temporary
USD62,395 - USD83,193
A leader the in the Food & Beverage space is seeking a Communications Manager to support their PR & Owned Social Media team. This role is Part-time remote to begin, with some travel needed to Camden, NJ, New York, and possibly the West Coast. Qualified applicants will have experience with story telling, working on campaigns, and liaising with stakeholders.

Please note that this is not a strategy/account management role.
Must be located in the Northeast
Part-time To Begin
Washington
Temporary
USD41,596 - USD51,996
Seeking a Communications Assistant to support the Director of Marketing and Communications at a leading non-profit organization. This role can be located in the Greater NYC or DC areas on a hybrid schedule (relocation is not available). This is a contract 6 month assignment, with the potential for a long-term opportunity.Candidate & applicants should be immediately available to begin.
6 months with the potential for permanency!
Must be located in NYC or DC areas
Boston
Permanent
USD120,000 - USD150,000
Our client, a market disruptor in talent acquisition SaaS, is looking for a Growth Marketer, the first role of its type, to push the company into the next phase of hypergrowth. You will work directly with the founding team to help build the world's leading early career talent acquisition marketplace by developing marketing programs and campaigns that support and exceed sales and revenue goals.
Connect students with the recruiting process and top organizations.
Be a foundational member of the marketing team and scale programs.
Houston
Permanent
USD45,000 - USD72,000
All consultants at Michael Page operate in 360 degree roles, proactively headhunting candidates while developing and establishing new business relationships. This position consists of a base salary coupled with uncapped financial earning and career potential that is second to none.
Performance based promotions
Strong support from upper management and peers