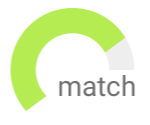 Haven't found the job you are looking for? Use our new smart new Job Match tool to find your next opportunity.
International
Permanent
USD95,000 - USD130,000
The candidate will act with quality, manufacturing and sales teams to create or improve product technology and develop protocols to develop a product to hit the market. The opportunity will present the proper R&D Engineer with the ability to design and develop new technology for new or existing products.
GREAT BENEFITS with a Medical Device company making a DIFFERENCE
Growth opportunity with the beginning stages of a top of the line technology
Boston
Permanent
USD160,000 - USD180,000
Design, provision, configure and maintain AWS cloud infrastructure that is secure, scalable, and highly available.
Opportunity for professional growth.
Interesting project work
Milford
Permanent
USD110,000 - USD140,000
With a strong reach in all forms of construction our client is looking for a seasoned traveling superintendent to join the team with their growing projects. Looking for someone who does not say not to stepping up and being a leader when needed and is able to provide results.
Join a GC with an unmatched reputation both in Metro Detroit and nationally
Join a Design-build GC with a strong history of large ground-up builds
Milford
Permanent
USD75,000 - USD85,000
Working on Commercial, Industrial, Education, Healthcare, Municipal, Retail, and Warehouses/Distribution Centers in Metro Detroit with a strong presence in the area. With the construction market as hot as it is this GC is willing to move fast on the process. Apply for immediate consideration.
Their management style is open door with a culture of mentoring team members.
Strong pipeline of projects within Commercial, Industrial, Education, Healthcare
Milford
Permanent
USD70,000 - USD120,000
The Automation Engineering Manager is responsible for directing and coordinating all activities associated with the Automation Engineering department. This position will plan, organize, control, and integrate the completion of all automation and machinery controls projects, either by supervision of direct reports or by performing these duties directly.
Great Opportunity to Join a Multinational Organization
Client is Actively Hiring | Onsite Position
Milford
Permanent
USD80,000 - USD120,000
My client with a presence across the Midwest is looking for an individual with Project Management experience to lead their Project Management Team in Cincinnati. The individual will play a critical role in all all building phases of a project, as well as overseeing junior Project Managers.
Opportunity to grow and lead the Project Management Team in Cincinnati
Company that focuses on employee and customer satisfaction first
Milford
Permanent
USD85,000 - USD125,000
This GC is a top regional builder that has seen tremendous growth in their Cincinnati pipeline. They are actively seeking an experienced Project Manager to join their team, and provide an excellent path for career growth!
Career Growth Opportunity
Be part of a well-established construction team
Milford
Permanent
USD70,000 - USD100,000
Responsible for the mechanical design and development of major polymer processing projects.
Huge career growth opportunity
Career growth and opportunity
International
Permanent
USD100,000 - USD125,000
The Customer Quality Engineer will be reporting to site lead for Quality Assurance, this role requires sound quality engineering practices for problem solving, risk assessment, and overall change control to achieve the goal of consistent, high quality products through efficient, controlled processes. Key activities for this role are centered around sustaining production support as well as design control activities for new product development.
Opportunity to join a fast growing Diagnostics Company
Extensive Growth Opportunity