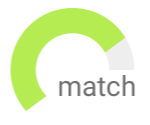 Haven't found the job you are looking for? Use our new smart new Job Match tool to find your next opportunity.
This Pittsburgh-based construction company is a leading General Contractor/Construction Manager established more than 50 years ago. They are a leader in the Pittsburgh market with a track record of excellent clients and a strong pipeline of diverse commercial projects. The company prides itself on its family atmosphere and has established a fantastic company culture for all employees. They are currently seeking an experienced Superintendent to join the team.
Advancement Opportunities
Competitive base salary
Seeking a superintendent with at least 3 year's experience in ground up and specialty construction required, experience in retail and or restaurants preferred.
Family oriented Company
Great Benefits
Our company has been one of the most successful privately-owned real estate companies in the United States. Our growth has been the results of a commitment to exacting standards and the belief that knowledge of the marketplace, when paired with the ability to commit to substantial resources, will bring exceptional rewards.
Well established company with a solid future pipeline and multiple projects.
Great benefits and compensation
Seeking an experienced Multifamily Superintendent to provide on-site coordination in all phases of construction.
Well known company
Great Benefits
Project Manager is expected to effectively oversee each project from conception to finished, interfacing with both construction professionals and the client.
Rapidly growing company
Great company culture
Pittsburgh
Permanent
USD80,000 - USD100,000
We are looking for a Talent Acquisition Partner who is driven by building exceptional relationships with candidates, hiring managers and the teams you will be supporting. We have some pretty lofty headcount goals and finding the best talent is one of our top priorities. We are looking for someone who has the passion to make an impact and understands the importance of hiring the best.
Fully Remote
Competitive compensation package - base, bonus, benefits