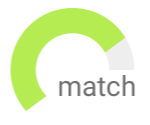 Haven't found the job you are looking for? Use our new smart new Job Match tool to find your next opportunity.
Los Angeles Metro Area
Permanent
USD70,000 - USD75,000
The role is to provide purchasing and negotiation services. Responsibilities include analyzing user requests and vendor contracts, product sourcing, negotiating pricing and agreement terms and preparing RFPs as needed.
Hybrid Schedule
Room for Growth
Los Angeles
Permanent
USD175,000 - USD176,000
The Chief Business Offier will promote the brand's products and make recommendations for strategic plans and reviews to ensure business development and sales growth.
Experience in Meats, Biotech or CPG.
Candidate should be based in Los Angeles or happy to relocate
The S&OP Manager will be responsible for leading the sales and operations planning functions and processes. This role will manage the revenue forecasting, analytical reporting, inventory and operations KPIs to meet the sales objectives and corporate operation targets.
Excellent Opportunity with Growing CPG Company in Los Angeles
Fast-paced environment with strong salary, bonus, benefits, & growth potential
The Warehouse Manager directs and manages all plant fulfillment and warehouse responsibilities such as receiving, handling, storing, picking and packing, and inventory/raw material management while also driving continuous improvement and optimization of operation processes.
High-Growth Potential with Fast-Growing CPG Company
Hiring Immediately, offering competitive base salary with standard benefits
West Hollywood
Permanent
USD80,000 - USD85,000
The Demand Planner will analyze historical and forward looking data to identify trends for the Supply Chain & Operations teams. This individually will work cross functionally with the Marketing, Sales, and Product Development teams to handle forecasting, new product launches, and efficient production patterns.
Outstanding Planning Opportunity with a fast growing CPG Company.
Prime location near the heart of LA, with huge potential for career growth.
Calabasas
Permanent
USD90,000 - USD110,000
This role will work closely with all members from the Product Strategy & Supply Chain team and ensure that all aspects of global operations & imports are carefully and efficiently managed.
Excellent Opportunity with High-Growth CPG Company in North LA County
Fast-paced environment with strong salary, bonus, benefits, & growth potential
Los Angeles
Permanent
USD150,000 - USD200,000
As the Director, Healthcare Logistics Operations, you will lead a network of distribution facilities across the West Coast. You will make an impact across the organization by developing, implementing and leading successful customer operations. You will direct and control activities in multiple facilities, while managing complex accounts and large numbers of employees, to ensure efficient and economical processes for storing and distributing inventory.
Global, market leading healthcare logistics organization.
Excellent opportunity for career growth
Duties for the Director/VP of Operations / Head of Operations (General Manager) will include allocating budget resources, formulating policies, coordinating business operations, monitoring and motivating staff, managing operational costs, ensuring good customer service, improving administration processes, engaging with vendors, hiring and training employees, identifying business opportunities, and monitoring financial activities.
8+ years of supply chain, operations, or logistics experience
A Strong Understanding of Distribution, Warehousing and Logistics functions
Los Angeles Metro Area
Permanent
The right candidate will define success by reducing the total cost in the organization while meeting/exceeding our retail partners expectations with regards to OTIF (On-Time In Full). This position will oversee and define all supply chain activities.This will include qualifying vendors, running trade studies, negotiating contracts and purchases, managing contracts, and overseeing vendor relationships.
Experience in the personal care space or cosmetic brands preferred
One of America's fastest growing private companies
Hawthorne
Permanent
USD80,000 - USD100,000
Seeking a Business Analyst who can analyze retail sales and create dashboards to turn data into accessible information for c-level execs to develop business plans for untapped markets!
Booming CPG company with growth potential!
Competitive salary, great benefits package, positive company culture