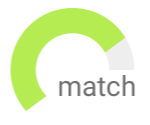 Haven't found the job you are looking for? Use our new smart new Job Match tool to find your next opportunity.
Richmond
Permanent
USD115,000 - USD130,000
$115,000 - $130,000 Base + Bonus + Benefits!
Established General Contractor with an extensive pipeline of projects!
Become Project Executive very quickly!
$115,000 - $130,000 Base + Bonus + Benefits!
Successful General Contractor with a great pipeline of projects in Richmond VA!
USA
Permanent
USD120,000 - USD165,000
A fast growing Design-Build General Contractor in the Greater St. Louis Area is seeking a project manager who has experience working on distribution or light industrial projects. They would offer work from home flexibility, 401K match, vehicle allowance, phone allowance, extensive PTO, and much more.
Great Benefits and Remote Capabilities
Ability to Earn Lucrative Bonuses
Richmond
Permanent
USD90,000 - USD110,000
$90,000 - $110,000 Base + Bonus + Car Allowance + Benefits!
Established GC with a fantastic culture!
Fantastic project pipeline, guaranteed career stability and progression!
$90,000 - $110,000 Base + Bonus + Car Allowance + Benefits!
Established, National GC with an excellent pipeline of projects!
USA
Permanent
USD110,000 - USD150,000
Project Manager to lead healthcare projects for a general contractor with work around the United States. Work completely remote or in the office and visit the job site every so often to check on progress (1-2 times/month tops).
Completely remote work- work from home anywhere
Extremely stable employer with an incredible backlog of work
Winchester
Permanent
USD130,000 - USD160,000
The Project Manager will be responsible for overseeing all phases of large-scale, ground-up construction projects throughout Winchester, VA and the surrounding areas.
Join one of Virginia's largest and most reputable construction firms
Abundance of new large scale commercial projects breaking ground in 2022
Manassas
Permanent
USD90,000 - USD120,000
Amazing Project Manager opportunity with annual raises guaranteed, autonomy, and annual bonus!!
Over 100 Million in Annual revenue
Annual raises guaranteed on top of bonus and 100% health care coverage
Falls Church
Permanent
USD60,000 - USD75,000
The Project Accountant's primary responsibilities include supporting the project team by handling contract billings, payments, reports, and other duties related to the project.
Collaborative Work Environment
Growth Opportunities
USA
Permanent
USD80,000 - USD110,000
My client is one of the top restaurant developers in the country and they are looking for a Construction Manager to watch over the General Contractor and Superintendents on their projects. This person will work alongside the President and the Director of Construction to ensure that their projects are completed on time and under budget.
Great opportunity to work as an Owner's Rep
Above Industry Standard Benefits
Falls Church
Permanent
USD100,000 - USD120,000
The Preconstruction Manager is responsible for leading the overall management of the preconstruction phase for multiple projects. The PM works directly with the Owner, the Design Team, in-house Preconstruction and Operations departments, and subcontractor and supplier community to facilitate the design, pricing, and execution of construction work.
2 Days Remote Work!
Competitive Salary!