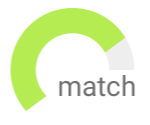 Haven't found the job you are looking for? Use our new smart new Job Match tool to find your next opportunity.
Boston
Permanent
USD60,000 - USD100,000
The Real Estate Paralegal will be responsible for providing support to the attorneys in the Real Estate Section. The position will report to a designated member in charge of real estate paralegals and the section manager.
Top ranked global AM Law Firm
Rapidly growing team with opportunity for fast promotion
New York
Permanent
USD100,000 - USD120,000
New York Office is seeking a Commercial Real Estate Paralegal to join their team! You will be working in a Real Estate practice that specializes in the representation of institutional, fund, and private capital sources in every aspect of senior and subordinate real estate financing, including stretch senior, bridge, and mezzanine lending, B-notes and preferred equity investments. Are you interested in this new opportunity?
Am Law 200 law firm, one of the top law firms in the U.S. since 2015
Rapidly growing team with opportunity for upward mobility!
Our HOUSTON team is growing! The Houston office focuses primarily on the Real Estate & Construction industry supporting their hiring needs at the senior to executive level. We are looking to add experienced Consultants to the Real Estate team who will be assisting clients in hiring top talent while developing relationships with qualified candidates exploring the market.
Transparent Career Growth
Access to a solid book of business from day one
Boston
Permanent
USD130,000 - USD150,000
My client is currently seeking an experienced Capital Markets professional with background in real estate financing to join their team. The ideal candidate for the Principal opening will have a strong ability to support all debt, equity and investment functions.
Join an boutique real estate investment advisory shop in growth mode
Join an established team and directly report into the Partners
Chicago
Permanent
USD85,000 - USD100,000
The Senior Acquisitions Associate will join as establish team and work on exiting projects across different asset classes. My client's portfolio ranges across different states and sizes. Applications with acquisitions background will be considered immediately.
Join a Private Equity Real Estate Investment company focused on niche market
Boutique team with direct interaction with senior leadership team
The Director of Development will be responsible for managing the entire development process from start to finish including conducting permitting, and entitlements.
Join an entrepreneurial company in growth mode
Build and establish a development arm for a boutique real estate investment firm
The Firm seeks a Senior Real Estate Paralegal to assist the lawyers in all aspects of the department's commercial real estate practice.
Top ranked global AM Law Firm
Rapidly growing team with opportunity for fast promotion
Washington
Permanent
USD100,000 - USD130,000
Immediate opening in the Real Estate department for an experienced and motivated Senior Paralegal in our Washington, DC office. The Senior Paralegal applies transactional and legal knowledge to Real Estate matters to provide assistance to lawyers.
Top ranked global AM Law Firm
Rapidly growing team with opportunity for fast promotion
Lowell
Permanent
USD90,000 - USD115,000
The Development Project Manager will oversee a number of affordable housing and development projects in various stages of planning and construction. They will receive support as needed to learn pieces of the work that are new to them, and have opportunities for growth and increased responsibility over time.
Join an established and reputable organization with an active project portfolio
Path to C-Suite and Department oversight