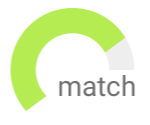 Haven't found the job you are looking for? Use our new smart new Job Match tool to find your next opportunity.
Michael Page have partnered with a reputable development and Investment firm based in Houston that has continued to grow and develop its portfolio of all asset types throughout USA. Due to significant growth our client is seeking a Real Estate Financial Analyst to join their growing real estate team.
Guaranteed career progression opportunities!
Work on various projects from planning, analysis, development and completion
Our HOUSTON team is growing! The Houston office focuses primarily on the Real Estate & Construction industry supporting their hiring needs at the senior to executive level. We are looking to add experienced Consultants to the Real Estate team who will be assisting clients in hiring top talent while developing relationships with qualified candidates exploring the market.
Transparent Career Growth
Access to a solid book of business from day one
Houston
Permanent
USD100,000 - USD140,000
The role will report directly into the CFO, and will span all parts of finance, accounting, and operations.

It will focus on the financial reporting & accounting side of real estate, including preparing and reviewing financial statements for properties, preparing consolidated financials, and financial reporting.


Value-add multifamily investor located in Houston, Texas.
Boutique in full expansion mode, in search of new talent.
Michael Page has partnered with a Houston based Real Estate Developer looking for a new Director of Security to manage the security operations of their commercial asset (retail/office properties).
Direct oversight of a well established security team
Reputable company with an amazing culture
Reputable Investment Group with a nationwide real estate portfolio.
US based portfolio of workforce housing assets
Fantastic opportunity to join growing team
Houston
Permanent
USD65,000 - USD80,000
Houston based Mixed-Use investment & Development firm.


Houston Based Real Estate Firm
Notable Properties throughout Houston
Houston
Permanent
USD85,000 - USD150,000
Our client is searching for an Asset Manager to oversee a portfolio of Multifamily assets currently located in Houston but may expand to other cities in Texas and beyond. The Asset Manager will be primarily responsible for monitoring investment performance and overseeing capital projects for each asset. This position will report directly to the Managing Director, Chief Operating Officer.


Fully integrated real estate investment company in expansion.
Ranked #9 and #12 Nationally as Best Places to Work Multifamily® in 2020 & 2021.
Amazing opportunity for someone to work with Private Equity backed RE developer and become the head of land development for the company!
Growth opportunity with a private real estate investor!
Joining the organization at an exciting time, lots of growth!