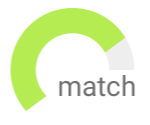 Haven't found the job you are looking for? Use our new smart new Job Match tool to find your next opportunity.
International
Permanent
USD100,000 - USD125,000
While working on great projects, be surrounded by great people who build a strong culture that feels like family. With more projects filling their backlog until 2022, this GC is in need for a well experienced senior superintendent who can act as a leader with strong communication and organizational skills.
Career Growth Opportunity
Strong Base Salary for Senior Position
International
Permanent
USD100,000 - USD120,000
Michael Page is partnered with an up-and-coming Developer based out of New York with projects throughout the Northeast. They are seeking an experienced Superintendent to oversee a $15M townhome development project in Eastern CT. Apply today for immediate consideration.
Lead a $15M multifamily project with an up-and-coming developer!
Competitive base salary and comprehensive benefits package!
International
Permanent
USD75,000 - USD90,000
General Contractor in needs oa a Superintendent with Quality Control Certification (USACE CQM) to oversee Federal Projects in North TX.
Company with a great reputation in the market
Strong backlog of projects
Our client is a well-known, mid-sized general contractor located North of Boston that concentrates their construction efforts on ground-up projects, multifamily work as well as a range of other commercial work. This presents an excellent opportunity for motivated, ambitious individuals to join a strong GC and grow within their excellent training program.
Family Run Business!
High employee retention rate!
International
Permanent
USD75,000 - USD95,000
My client, a highly successful General Contractor in Central Michigan, is looking for a Superintendent to take the lead on their Multifamily and Affordable Housing Projects ranging from $2M-$10M. The ideal Superintendent will have 5+ years of experience, with Multifamily experience preferred. Ability to travel throughout the state of Michigan is required. Apply today using the link provided and your resume will be considered within 24 hours.
Direct access to leadership with continued guidance toward advancement
Salary starting at $75k+ with 100% employer covered healthcare
International
Permanent
USD70,000 - USD100,000
Are you an experienced Superintendent looking to join one of the most well known Southeast GCs in the Carolinas? Do you want to lead several small projects with a great team underneath you? Do you want to join an organization that treats their employees like family, and has an outstanding culture with a top notch employee tenure? If so, please apply now for immediate consideration!
One of the most well known and stable General Contractors in the Triad!
Are you looking to quickly grow your career into a Field Leader position?
Our company has been one of the most successful privately-owned real estate companies in the United States. Our growth has been the results of a commitment to exacting standards and the belief that knowledge of the marketplace, when paired with the ability to commit to substantial resources, will bring exceptional rewards.
Well established company with a solid future pipeline and multiple projects.
Advancement opportunities