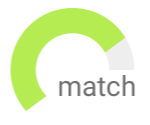 Haven't found the job you are looking for? Use our new smart new Job Match tool to find your next opportunity.
Reading
Permanent
USD85,000 - USD110,000
The CNC Programmer is responsible for programming, fixturing, tooling, and process optimization support for all CNC machinery and manual equipment.
Rapidly growing company with high demand for their products
Fast paced manufacturing environment
Wilmington
Permanent
USD100,000 - USD120,000
Are you looking for your next opportunity as a Controller? Do you have 5+ years of experience? Do you want to help a company grow their US Operations? If this sounds like the opportunity for you please read on and apply to the Controller - Manufacturing job based in Wilmington, MA.
Opportunity to own the Accounting process in the US
Competitive Base Salary
International
Permanent
USD85,000 - USD105,000
Our Contract Manufacturing Medical Device client is looking to hire a manufacturing engineer to join their team of engineers in assisting with increasing manufacturing efficiency from a process prospective, conducting manufacturing/machining experiments, analyzing results, and implementing innovative solutions to the manufacturing floor while also discussing, troubleshooting and problem solving customer-related technical issues.
Rapidly growing medical device company
Excellent opportunity for growth within the company
Wilmington
Permanent
USD120,000 - USD170,000
This position is responsible for leading Quality related activities. You will need to work autonomously to ensure the QMS is up to standard and all non-conformances are monitored.
Join an aerospace company that is a leader in innovation
Route to the director level
Wilmington
Permanent
USD55,000 - USD75,000
Support general accounting and related general ledger functions pertaining to ensure timely and accurate financial reporting. Assist in interpretation and analysis of financial results and budget/forecast variances related to the balance sheet and direct/indirect cost of services. Maintain accounting policies and procedures. Document, assess, and implement internal controls as needed in conjunction with Sarbanes-Oxley.
Opportunity to work with company experiencing massive growth
Excellent opportunity for career advancement
Wilmington
Permanent
USD90,000 - USD120,000
This position is responsible supporting all QMS procedures. You will perform internal audits and work cross functionally with manufacturing based teams.
Join an aerospace company that is a leader in innovation
Looking for a quality professional interested in a rapidly growing company
Wilmington
Permanent
USD90,000 - USD140,000
Are you an experienced Project Manager looking to join a well known Wilmington GC who is a leader in the Coastal NC market? Do you want to work in a positive and top notch company atmosphere with some of the best work life flexibility out there? Are you looking to grow your career into higher level management positions? If so, please apply now for immediate consideration!
Are you looking to join one of the most respected Wilmington based GCs?
Outstanding company culture, tenure, and work life balance!
Wilmington
Permanent
USD150,000 - USD200,000
This VP of Operations will scale a growing team and be able to lead talent to deliver measurable, cost-effective results to make the company vision a reality.
Leadership opportunity with an exciting start up
Bring a new FDA approved product to market
Wilmington
Temporary
USD58,235 - USD61,500
Hybrid working
The Client Reporting Analyst will be a key contributor to the Operations department assisting mainly with reporting and information distribution. This person will use a variety of programs to generate frequent financial reports for clients and provide timely distribution of these reports. They will perform data retrieval and represent the team for senior managers.
Reputable and growing investment banking firm
Temp position with opportunity to turn permanent
Wilmington
Temporary
USD51,996 - USD62,395
This is a great opportunity for a jr candidate to strengthen their professional career in HR. This role will include full cycle recruitment support for their campus programs.
This position is based in Delaware
This is a temp role
Create job alert to receive Wilmington jobs via email the minute they become available
Wilmington
Temporary
USD83,193 - USD87,353
The Client Onboarding (COB) function, in liaison with clients and numerous teams inside and outside of Capital Markets, is designed to centrally facilitate the capture of onboarding requirements in order to enable service and product provision and revenue generation. The team provides support to all lines of business across Capital Markets with the exception of FICC and Equity Research and Investment Banking
Work Hybrid for a Global Investment Bank and Financial Services Company
Expand your Client Onboarding Knowledge
Wilmington
Temporary
USD51,996 - USD62,395
A large well known investment firm is looking to add an analyst to a client order management team. This individual would support the team through client services and client on boarding.
Top Tier Investment Bank
Learning experience with a good company
Wilmington
Temporary
USD62,395 - USD76,954
The role will consist of onboarding of client reporting for new mandates. You will adjust client reporting to incorporate change and build reporting solutions for clients.
Leading Investment Firm
Competitive compensation package
Wilmington
Permanent
USD90,000 - USD110,000
The Sr. Manufacturing Engineer will work closely with CMOs to ensure they are producing high quality, cost-effective products by directly overseeing production activities at manufacturing sites.
Great growth opportunity at an exciting startup
Bring a newly FDA approved product to market
Wilmington
Temporary
USD124,790 - USD128,950
This role is responsible for all business technology risk management for the firms technology and operations
Immediately Available Position with Leading Investment Firm
Hybrid Role
Wilmington
Temporary
USD62,395 - USD76,954
Producing regular complex reports utilizing different applications such as Microsoft office package. Evaluating systems, processes for inefficiencies.
Reputable Financial Services Firm
Competitive compensation package
Wilmington
Temporary
USD62,395 - USD68,634
Execute the background screening process for new hires, re-hires, and 3rd party workers, in compliance with regulatory requirements while following company policies.
Hybrid Role - Based in Wilmington, Delaware
6 month contract role with potential to be extended or go permanent