With many industries facing labor shortages, management may be wondering how they can best attract the right kind of talent. What exactly are candidates looking for in their next role? How long are they planning to search for the right fit? How do they feel about the state of the market right now, and the outlook for the future? So, we ran a survey to find the answers to these questions and more. If you're looking to hire, make sure you bear these insights in mind throughout the process.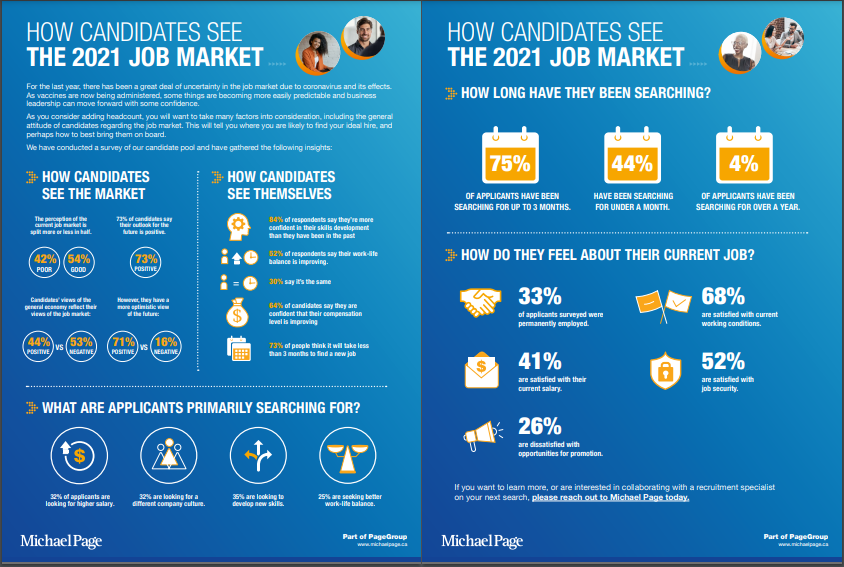 If you'd like further assistance with the hiring process, please browse our advice section or reach out to one of our consultants today.
Join over 80,000 readers!
Receive free advice to help give you a competitive edge in your career.