You are here
Managers vs Leaders: What is the Difference?
Though managers and leaders are often grouped into the same category, there are fundamental differences in how they achieve, motivate people, and contribute to the bigger vision of an organization. Be cognizant that just because someone is a manager, it doesn't mean that they are not a leader. If tactful, one can embody the best qualities of both. Based on industrial-organizational psychology, this infographic outlines what defines a manager and what defines a leader.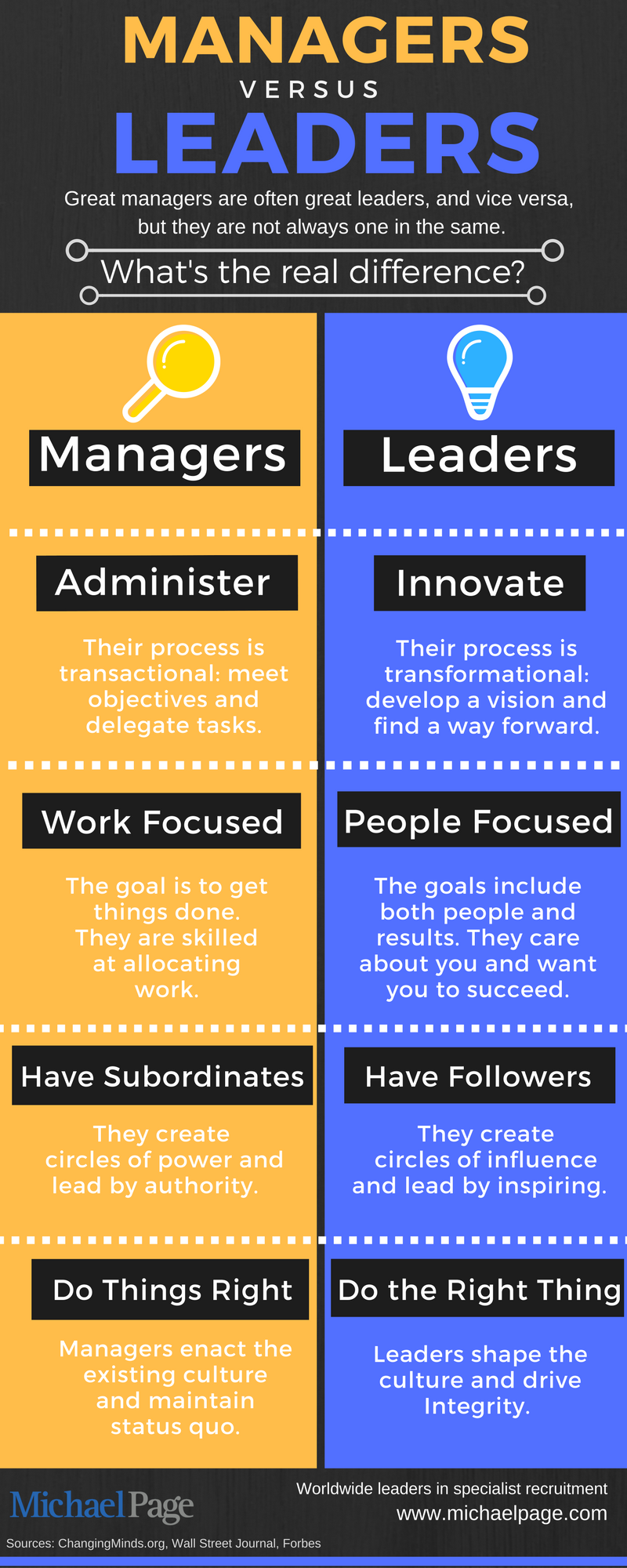 Victoria Spadaccini is the Senior Content Executive of Michael Page North America. Find her on LinkedIn or shoot her an email to talk more!