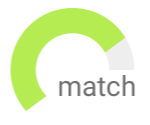 Haven't found the job you are looking for? Use our new smart new Job Match tool to find your next opportunity.
International banking firm seeks motivated accounting professional preferably with Big 4 audit experience and a CPA certification.
Competitive compensation
Opportunity for growth in well established global firm
We are looking for an Accounting Associate who will be responsible for overseeing the accounting, reporting and collections for the special initiative rolled out by the Company across the United States.
Looking for an experienced professional to join a top-notch team
Get your foot into the door of a corporate and investment bank
Boston
Permanent
USD100,000 - USD110,000
Internationally recognized financial services firm seeks Assistant Manager in Private Equity Accounting.
REMOTE WORKING available, or office in Boston, MA
Financial Reporting for Private Equity Clients/ Third Party Fund Admin
Evanston
Permanent
USD130,000 - USD160,000
Our client is seeking a Controller to directly oversee all Accounting and Finance operations globally, managing teams in the UK and US. The Controller will take complete ownership of building, coaching, and developing a high-potential team. The Controller will have full autonomy, with the continued support of the CFO, to pursue process improvement initiatives that will strategically maximize Accounting and Finance potential.
Global Exposure - full ownership of process improvement and procedures
High Visibility - regularly interface with the CFO and C-Suite executives
Work with the Fund Reporting team to document, oversee, and execute processes related to the management, oversight, and production of the annual and semiannual financial reports and related audits conducted, with a primary focus on regulatory filings and collaborate closely with Fund Accounting, and internal and external groups for the ongoing management of the funds.


Competitive compensation with Globally Recognized Financial Services firm
Opportunity for growth in well established firm