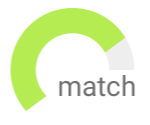 Haven't found the job you are looking for? Use our new smart new Job Match tool to find your next opportunity.
This job is for someone who has strong experience in Fund Accounting for Private Equity Firms funds.

Fully remote position - looking for someone with strong accounting experience using US GAAP, fund accounting, and understanding of private equity fund structure.
Private Equity Opportunity
Remote Work
Dallas
Permanent
USD95,000 - USD130,000
Fantastic Fund Accountant opportunity working within a smaller team at a well-established Financial Services consulting firm in Dallas, TX. This role will include, but is not limited to, private equity fund accounting.
Financial Services Consulting Firm - UK Headquarters
Flexible, Hybrid Schedule on Smaller Team
Dallas
Permanent
USD1 - USD10
This person will be responsible for performing Fund Accounting duties on behalf of Private Equity funds. You will be responsible for managing GAAP compliance with the fund and overseeing daily fund reporting.
Major Financial Solutions Company w. Cutting Edge Consulting Practice
Great opportunity to grow within the Fund Accounting space in a reputable firm
Richardson
Permanent
USD65,000 - USD95,000
Our client, located in Dallas County, is seeking a Financial Analyst to join its growing team. *Hybrid*
Seeking a Financial Analyst; Direct Hire Opportunity
Growing Firm in Richardson
Dallas
Permanent
USD115,000 - USD150,000
Michael Page has partnered with a Dallas based fully integrated construction and development firm. They are looking to bring on a VP of Finance to manage their luxury home building business with an active project pipeline of over 80 projects! In this role you will work closely with ownership along with the robust Accounting team to ensure accounting accuracy of the business.
Fast growing business
Own and develop new platform
USA
Permanent
USD150,000 - USD170,000
Michael Page is partnered with a tech / Higher Education start up HQ'd on the East Coast to assist in the hiring of a Director / VP of Finance. The role will suit finance professionals with around 10 years experience with a CPA.
Opportunity to build a finance function for an innovative start up
Equity and bonus available
Team of developers and CPAs who believe that the future of finance is global, open, and powered by blockchain. Their cutting edge software simplifies payments and accounting for global businesses.
FinTech Cryptocurrency Company
Organic Growth based on performance