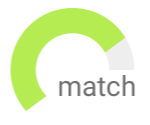 Haven't found the job you are looking for? Use our new smart new Job Match tool to find your next opportunity.
International
Permanent
USD85,000 - USD100,000
This Blue Ball, Pa-based construction company is a leading General Contractor, established more than 20 years ago. They are a leader in the Blue Bell market with a track record of excellent clients and a strong pipeline of diverse commercial projects. The company prides itself on its family atmosphere and has established a fantastic company culture for all employees. Currently seeking an experienced Superintendent to join.
Advancement Opportunities
Competitive Base Salary
International
Permanent
USD85,000 - USD100,000
EA role supporting the co-president at a finance firm in Darien, CT. This role will be in office five days a week from 7:45am until 5:30pm or 6pm depending on the day.
In Office 5x a week
7:30am-5:30pm/6pm
International
Permanent
USD65,000 - USD90,000
Our client is in URGENT search for a superintendent to oversee a larger log of projects already in place for rest of 2021 and 2022. They need an experienced individual with ideally Ground-up experience in Multi-Family projects.
Small and Large-Scale Apartment Complexes
Mid-Size Design-Build Firm with a Great Family-Oriented Environment
International
Permanent
USD90,000 - USD130,000
Currently seeking an Assistant Superintendent to join a well established, family owned general contractor to support commercial work throughout the area
Room for Growth
Immediate Hire
International
Permanent
USD75,000 - USD100,000
The Assistant Project Manager will be responsible for working in collaboration with the Project Management team to oversee the construction of multi-million dollar, ground up construction projects ranging from $80M - $250M+
Join a top 10 nationally ranked builder-developer!
Upcoming 350+ unit apartment complex in the heart of Northern Virginia
International
Permanent
USD60,000 - USD80,000
The Assistant Project Manager position is designed to allow the candidate to grow and learn, while gaining the depth of experience to eventually become a Project Manager. The APM will not be a paper pusher and will be deeply involved during each stage of the job.
Flex Hours and One Day Remote!
Competitive Benefits Package!
International
Permanent
USD75,000 - USD95,000
Our client is a family oriented, established Multi-Family Developer looking for a Construction Project Manager interested in development to join the team and make immediate impact. If you are looking for the next move in your career to be one at a solid company that rewards their employees generously this is the move for you.
Work with a extremely reputable developer known nationally.
Sky is the limit on upward mobility
International
Permanent
USD110,000 - USD135,000
The ideal Finance Manager/Assistant Corporate Controller should be experienced in all aspects of financial oversight, including owning the close function, assisting in the preparation of financial statements, + budgets and forecasts. The Assistant Controller will work closely with the CFO, Treasury Director, FP&A and Financial Control leadership and lead a good sized team (5ish).
Great opportunity with Tier 1 Life Science firm
Highly visible internal role interfacing w/ CFO + Controllership