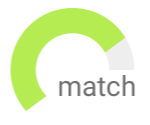 Haven't found the job you are looking for? Use our new smart new Job Match tool to find your next opportunity.
Exciting opportunity for a skilled Executive Administrative Assistant who is looking for growth and professional development.
Strong Company Culture
Excellent Benefits Package with Room for Growth
International
Permanent
USD60,000 - USD80,000
My specialist construction GC is seeking a hospitality and food and beverage Assistant Project Manager in Bethesda. My client is establishing a whole new project management team!
New Project Management Team
Room for Growth
International
Permanent
USD75,000 - USD100,000
Our client is a family oriented, established Multi-Family Developer looking for a Construction Project Manager interested in development to join the team and make immediate impact. If you are looking for the next move in your career to be one at a solid company that rewards their employees generously this is the move for you.
Work with a extremely reputable developer known nationally.
Sky is the limit on upward mobility
International
Permanent
USD120,000 - USD145,000
Great opportunity for a Controller/Assistant Controller/Public Accounting Manager to join a growing team within a global Professional Services organization. Leading and owning the Accounting function during a period of sustained high growth in our business, working very closely with our CFO.
Great opportunity with very profitable Professional Services/Technology firm
Great opportunity to work directly with CFO