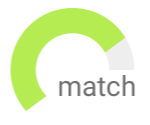 Haven't found the job you are looking for? Use our new smart new Job Match tool to find your next opportunity.
USA
Permanent
USD175,000 - USD240,000
Well-established and rapidly growing crypto/defi company focused on bringing back fair banking services to the consumer is looking for a Director of Treasury/Liquidity Risk to join their rapidly growing Risk team.
Director Role in Liquidity/Treasury Risk at a Rapidly Growing Crypto Company
Remote
USA
Permanent
USD115,000 - USD125,000
The Credit Risk Review Associate will be responsible for the independent assessment of the asset quality of the bank's wholesale lending portfolio.
Opportunity within Credit Risk Review at a top-tier bank.
Exposure to multiple industry sectors with a focus on Leveraged Lending.
Stamford
Permanent
USD120,000 - USD151,000
Manage due diligence and financial modeling for large transactions
Interface with senior team members and company executives
Work on a lean team of experience investment bankers
Hybrid work model
Stamford
Temporary
USD62,395 - USD72,794
Hybrid working
The Middle Office Operations Analyst will facilitate records storage and retention for the Broker Dealer between accounting system and custodian while dealing with settlements. The individual will be responsible for reviewing client profile information from multiple sources. Candidate will manage all aspects of the administrative process necessary to maintain all customer accounts "in good order."
Work with a intimate yet experienced financial services operations team
Work in a hybrid environment
USA
Permanent
USD150,000 - USD190,000
The Strategic Pricing Manager will play a critical role in discharging the Strategic Pricing team's responsibilities and contribute significantly to achieving the Firm's financial objectives. This role will focus on the Firm's response to client requests for proposals (RFPs).
Remote position within a well established Law firm.
Opportunity to make a significant impact on a leading global law firm