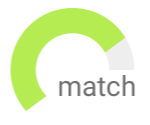 Haven't found the job you are looking for? Use our new smart new Job Match tool to find your next opportunity.
Napa
Permanent
USD101,000 - USD180,000
The Senior Project Manager derives his or her authority, and performs all duties with guidance, from the Vice President. The Senior Project Manager is responsible for supervising, managing and coordinating the efforts of project management employees.


100% employee-owned company
Flexible hours and remote opportunities
Sacramento
Permanent
USD130,000 - USD160,000
General Contractor is seeking Construction Superintendent with expertise in supervising commercial and multifamily construction sites, coordinating trades, supervising subcontractors, ordering building materials, participating in job-site coordination meetings with the architect and owner.
Competitive Salary for a Sacramento Superintendent
Opportunity to work on major projects in Sacramento
Escondido
Permanent
USD100,000 - USD130,000
My client is a well-established beverage brand that makes alcoholic beverages! The EHS Manager must be able to effectively work with other teams to improve process and beverage quality.
Well-Known Beverage Brand!
Work life balance
El Segundo
Permanent
USD120,000 - USD135,000
The ideal candidate will strategically create products from ideation to conception. This person will maintain and own several projects and timelines.
Growth opportunity in cosmetic manufacturing
Work from Home Flexibility
Los Angeles Metro Area
Permanent
USD110,000 - USD140,000
My client is looking for a Senior Packaging Manager this person will focus on all aspects of packaging solutions for retail displays, bundles, and any other secondary packaging. This person will focus on acquiring new product launch raw materials, components, and secondary componentry, they will ensure that the company will have the most appropriate tooling or stock packaging.
Hybrid Work Model
Work on the brand side
Banning
Permanent
USD80,000 - USD95,000
My client is looking for a Quality Assurance Manager, that will focus on ensuring that our client is able to safely deliver the best products to their customers and consumers.


Bonus Incentive
Room for Growth
Vernon
Permanent
USD90,000 - USD100,000
My client is looking for a FSQA Manager, that will focus on ensuring that our client is able to safely deliver the best products to their customers and consumers.


Work life balance
Room for Growth
Berkeley
Permanent
USD100,000 - USD145,000
Work from home
Our progressive client is looking for a Software Developer to join their small team! You will immediately have significant ownership over product direction and engineering architecture, while working closely with the Director of Engineering on product strategy and execution.
Opportunity to work with nonprofits, unions, and political campaigns
100% Remote
San Francisco
Permanent
USD120,000 - USD121,000
Partner with Senior Managing Directors to identify lending opportunities
Run due diligence on prospective companies
Present investment opportunities to Committee
Must have previous experience with Venture lending
Manage due diligence and investor presentations
San Diego
Permanent
USD165,000 - USD190,000
The Renewable Energy - Snr. Manager, Portfolio Finance - San Diego, will report to the Director, Portfolio Finance and be responsible for managing commercial matters with financing parties for multiple projects within the renewable project portfolio - including fundings / term conversions of debt, cash equity and tax equity.
Renewable Energy, Utility-Scale Developer/Owner/Operator.
Over 8 gigawatts of assets under operation!
Create job alert to receive Director jobs via email the minute they become available
Santa Monica
Permanent
USD110,000 - USD135,000
The QC Laboratory Manager will be in charge of ensuring that all products meet the company standards; this person will review SOPs and work instructions and provide to QC Lab Lead for approval. This person will report into the VP of Quality.
Salary up to $135k
Creative Beauty Brand
San Francisco
Permanent
USD1 - USD10
You will have the opportunity to join a rapidly growing Investment Firm and implement new policies and procedures within the finance/accounting function. This person will oversee a group of 4-6 accounting professionals and report directly to the VP of Finance.
Great opportunity with growing investment firm in San Francisco
Great opportunity to implement new processes for growing team
Santa Monica
Permanent
USD90,000 - USD150,000
This person will be responsible for advising, assisting and overseeing the design, installation and
maintenance issues of cost-effective systems for all building services including lighting, water, and air
conditioning across the portfolio. Additionally, this person ensure system tests are conducted and completed on a
recurring basis to ensure portfolio remains in compliance with health and safety requirements.
Opportunity to work for a best in class commercial developer in Los Angeles
Exceptional benefits
You will report directly to the Vice President of Supply Chain and, in this role, you will be analyzing competitor pricing, evaluating freight/shipping lanes, preparing market share and revenue forecasts, and comparing the outcomes of different pricing strategies.
High Career Growth Potential with Packaging Company
Competitive base salary, bonus, benefits, and growth potential
Los Angeles Metro Area
Permanent
USD110,000 - USD130,000
The Accounting Manager will report to the Chief Financial Officer and oversee the accounting function across all Cuts Clothing entities. This person will manage the day-to-day operations of the Accounting and Finance team, taking ownership of corporate accounting, tax filings, financial reporting, audit management, budgeting/forecasting, and the continual development of internal financial control policies and procedures..
Provides clear path of career growth within the health/nutrition Industry
Hybrid work opportunity, amazing health benefits, PTO and 401K