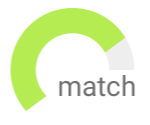 Haven't found the job you are looking for? Use our new smart new Job Match tool to find your next opportunity.
Houston
Permanent
USD140,000 - USD200,000
The Carbon Capture - Process Engineer/Project Manager - Houston will be responsible for planning, leading, & managing engineering activities for the largest projects, including Carbon Capture, Solar, Energy Storage.

Will oversee & manage the development, design, commissioning, testing, and optimisation of CO2 capture gas processing plants for natural gas fired combined cycle power plants, or other Renewable Energy projects.
Join the leading Electricity Generation, Owner/Operator in the US.
Leading the technical scope of large carbon capture projects.
Irving
Permanent
USD150,000 - USD160,000
Manage key financial processes, including monthly reporting to management and shareholders, quarterly forecasting, , key performance indicators reporting, and other financial analysis duties.

Apply an analytic approach to influence strategic decision-making, with a focus on capital allocation decisions.
You will partner closely with the CEO and the other member teams
Is the main contact person with the Finance Head Office group based in Europe
Houston
Permanent
USD150,000 - USD185,000
The ideal candidate will have demonstrated a passion for solving business problems with technology and possess strong programming experience. This position is a hands-on role responsible for developing a firmwide investment platform.
Commodities Trading Company
Sponsorship Available
Houston
Permanent
USD110,000 - USD140,000
The Renewable Energy - Project Developer - Texas is responsible for driving growth in the organization through the development and evaluation of utility-scale wind, solar, and energy storage projects, covering both greenfield and M&A opportunities. Working in close coordination with an interdisciplinary team, the Project Developer is expected to drive projects from conception through construction, and handover to Asset Management.
One of the strongest and best run Development teams in the market.
Strong career development within the PJM & MISO team.
Pasadena
Permanent
USD120,000 - USD170,000
The Renewable Energy - Snr. Project Estimator - Pasadena, TX will provide cost estimating services to support Capital and Expense projects (Industrial Construction). Supports and assists Project Engineers, Project Managers, and Developers to develop and estimate costs for Power, which includes Natural Gas, Geothermal, Solar, BESS projects, and other Renewables, as well as Carbon Capture and Sequestration (CCUS).
Join fast paced Power Generation industry leading company.
With multiple large scale Power Gen. projects across the US.
Houston
Permanent
USD150,000 - USD170,000
The Carbon Capture - Strategic Development Manager - Houston will provide market intelligence, serves as a subject matter expert, and leads the team in identifying, developing, implementing and closing structured transactions relating to the purchase and sale of strategic projects in geothermal power generation, carbon capture sequestration, battery storage and other clean energy initiatives.
Join fast paced Power Generation industry leading company.
With multiple large scale Power Gen. projects across the US.
Houston
Permanent
USD130,000 - USD155,000
The Energy Storage - Project Manager - Houston will will manage a variety of technical projects associated with decreasing the carbon footprint of the company's operations. This role requires a broad engineering knowledge and will focus on the following technology areas: Energy Storage, whilst also looking into other technology, including Post-Combustion Carbon Capture, Hydrogen Combustion, and Direct Air Capture.
Project Manager role within Renewable Energy Storage space.
Looking for someone with stand out, complex Industrial/Energy project experience
Houston
Permanent
USD110,000 - USD120,000
The Solar - SCADA Engineer - Houston, TX will develop engineering studies, plans, specifications, calculations, evaluations, design documents, and performance assessments associated with the planning, design, licensing, construction, operation, and maintenance of the company SCADA system used for electric grid monitoring, protection and control.
A leading IPP within Renewables.
Fast paced, strong project pipeline, and a very strong and growing team.