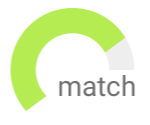 Haven't found the job you are looking for? Use our new smart new Job Match tool to find your next opportunity.
Manhattan
Temporary
USD85,000 - USD100,000
This position is supporting the Managing Director of the New York City office along with 15 - 20 members of the board.
Contract role at Global Investment Banking company
Hybrid position 3 days in office in Midtown, Manhattan.
New York
Temporary
USD58,235 - USD62,395
Will be assisting executives with scheduling, expenses, and projects when needed. Will be stepping in as a contract employee until a permanent candidate is placed.
Executive Assistant / Office Manager role at a sports entertainment company
This is a contract role - must be immediately available to start
New York
Temporary
USD93,592 - USD101,912
Must be able to provide administrative support on all levels to a group of Bankers and Principals. Assist with projects and ad hoc reports when needed.
Four month contract within a corporate finance company.
Provide exceptional administrative assistance to a team of Bankers/Principals.
New York
Temporary
USD93,592 - USD103,992
Extensive preparation and tracking of all expense reports and reimbursements; understand and comply with all policies, guidelines, and procedures for expense processing. Provide general administrative support.
Banking Administrative Assistant / Executive Assistant Role
Hybrid work schedule based in NewYork City.
New York
Temporary
USD62,395 - USD72,794
Provide exceptional administrative support for a multiple members in a team. Work within the finance industry so this will be a fast paced environment where dead lines must be met.
Fill in for an Executive Assistant with the possibility of going pernanment
Must be willing to be in office 5x week.
Boston
Permanent
USD75,000 - USD85,000
EA position supporting the Director of Investment Banking. This role interacts with various senior level Executives.
4 days in office, 1 work from home day
Great team
New York
Temporary
USD83,193 - USD93,592
Provide assistance in the personal life of a high level executive. Must be able to be on call and willing to travel when needed.
This is a contract to hire opportunity based off performance.
Must be willing to travel when necessary and support a high level executive