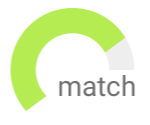 Haven't found the job you are looking for? Use our new smart new Job Match tool to find your next opportunity.
New York
Permanent
USD90,000 - USD110,000
As the HR Associate, you will be responsible for all functions of HR while covering all of the United States. This Associate will touch upon all areas of HR and work closely with leadership, while being able to own some processes independently.
Competitive Salary and Benefits
Hybrid Work Model - NYC
Manhattan
Temporary
USD64,475 - USD72,794
The Human Resource Generalist will perform the daily functions of the Human Resource Department including hiring and interviewing staff, administering pay, leave and enforcing company polices and practices.
Hybrid Role - Based in New York
Contracted Role with Potential to go Permanent
Jersey City
Permanent
USD140,000 - USD155,000
The HR Senior Manager, Client Services Center supports the business with a wide variety of duties throughout the employee life cycle with confidentially and tact being paramount. The HR Senior Manager will demonstrate a strong executive presence with strong initiative, independent judgment and possess strong analytic and organizational skills as this role will work closely with the Director, Client Services Center and Corporate Partners.
Work with an Iconic Luxury Goods brand spearheading internal employee support.
Leadership functions to develop employees via growth opportunities & succession
Manhattan
Permanent
USD90,000 - USD120,000
Seeking a talented individual who is looking to work within the NY based office. This person would assist and manage with the company's hiring needs and growth.
Award-winning, growing M&A advisory firm
Hybrid 3 days a week in office; 2 days a week working from home
New York
Permanent
USD55,000 - USD70,000
Corporate Retail setting seeks HR Coordinator to join the team to work on special projects (ex. employee relations, learning & development, employees values) and act as a point of contact for all employee needs. You will be working in the benefits space, along with all other HR functions, including HR administrative tasks.
Hybrid Role - Based in Brooklyn, NY
Career Growth - Looking to grow someone into an HR Manager
Hauppauge
Permanent
USD75,000 - USD90,000
A true Human Resources Generalist role at an up and coming construction company that will be in office 5 days a week in Hauppauge, NY! You will be able to grow, work on a new upcoming team, and help build up this new department.
HR generalist role with a growing construction company
5 days a week in office in Long Island!
Manhattan
Permanent
USD65,000 - USD75,000
This position is for a well-organized person who wants to grow with a company. They will be in charge of human resources functions including but not limited to:

-employee benefits

-compensation

-training and development

-employee relations
HR generalist based in New York City with a growing non-profit
On going growth and an opportunity to learn new skills
Queens
Temporary
USD40 - USD48
My client is The Human Resources Manager is responsible for the full life cycle of talent, ensuring that the mission is served by the best-fit employees, and collaborates with leaders to ensure that each employee is set up to succeed and is treated with integrity and care reflective of values. In collaboration with leaders across the school, the Human Resources Manager develops and implements an aligned vision, priorities, and strategies.
Temp to Perm Opportunity
Local to Long Island City, Queens, NY
Miami
Permanent
USD70,000 - USD100,000
The ideal candidate is organized, efficient, self-motivated, detail-oriented, and comfortable working in a fast-paced environment. Candidate must be a team player, while also being able to problem solve and work independently. Candidate will be based out of our Miami office working closely with the Managing Director, Operations and will collaborate with our New York based team as well as other company executives, with travel to New York anticipated.
Join a very busy NYC based Developer who has work in Miami
Competitive pay and opportunity for growth
Manhattan
Temporary
USD83,193 - USD99,832
My client is seeking Contract Human Resources Specialist - T&D/Recruiting to join their HR Team supporting 200 employees plus on a team of 5 HR Professionals.
Temp to Perm Opportunity
Role in Financial Services
Create job alert to receive Human Resources jobs via email the minute they become available
Jersey City
Permanent
USD90,000 - USD125,000
Work alongside the Global HR team to design, develop, implement, update and train HR policies and procedures for the North American office as they continue to scale.
Jersey City (right by path) hybrid 2 days in office, 3 from home
Competitive salary package, bonus, benefits, and unlimited room for growth
Manhattan
Permanent
USD85,000 - USD100,000
The HR Generalist will report into the Director of HR and own the full benefits and payroll cycle for both exempt and nonexempt employees This role will be a pivotal point of contact for the employee population for questions on benefits, payroll, employee relations issues, and developmental feedback while being actively involved in DE&I initiatives.
Support a Mission-driven organization focused on education equity.
Outstanding in-office HR Generalist opportunity with top tier benefits package.
Manhattan
Permanent
USD80,000 - USD100,000
The HR Manager for the US will have direct ownership and impact on the company's talent acquisition plan and employee relations. Acting as a leader within the broader HR organization, you will work closely with staff at all levels to affect positive change in talent assessments, culture-emphasis, and act as a point-person for employees concerns.
Superb opportunity to support a global news publisher committed to the truth.
Be a key leader in implementing and evolving HR functions that benefit all.
Hauppauge
Permanent
USD60,000 - USD80,000
Socially conscious construction company. Responsible to planning, directing, and coordinating functions that relate to the organization's employees.
Interesting and exciting industry!
Innovative company
Levittown
Permanent
USD70,000 - USD90,000
Our client, a growing firm in Levittown, is seeking an HR Manager to join its team.
Seeking an HR Manager in Levittown
Permanent Opportunity
Milwaukee
Permanent
USD90,000 - USD140,000
Our client for the Sr. HR Business Partner/Generalist opportunity is a global manufacturer and Fortune 1000 company. This organization has a highly reputable globally recognized brand and continues to grow and innovate their products. This person will be a part of the technology group supporting a large and important part of the organization's population.
Highly visible HR role with career growth
Working for a Global Manufacturing Leader
Newburyport
Permanent
USD65,000 - USD70,000
Manufacturing business in Newburyport, MA seeks HR Generalist.
Work from home, up to 2 days a week
Based in Newburyport, MA
International
Permanent
USD50,000 - USD70,000
Our construction client is seeking an HR Generalist! This is a great opportunity for someone who is looking to grow in their career!
Growing Construction Company!
Remote Work!
The Human Resource Generalist will run the daily functions of the Human Resource (HR) department including hiring and interviewing staff, administering pay, benefits, and leave, and enforcing company policies and practices.
Hybrid Role - Based in New York
Amazing opportunity in an Art gallery