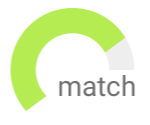 Haven't found the job you are looking for? Use our new smart new Job Match tool to find your next opportunity.
Philadelphia
Permanent
USD75,000 - USD90,000
Financial controller needed to help a luxury social club maximize efficiency and minimize loss.
Beautiful Location
Growth Potential
Manhattan
Permanent
USD150,000 - USD175,000
The Senior Manager of Analytics will lead analytics and strategic initiatives to drive growth. For the Senior Manager of Analytics you will lead a team of analysts and work directly will key stakeholders to implement and execute on initiatives.
Top-Tier Organization
Seeks an Analytics Manager
Our client is a leader in the hospitality industry, and is seeking an Assistant Director of Finance to be involved in the direction and administration of financial operations of the hotel, in a continued effort to deliver outstanding guest service and financial profitability.
True temp to perm opportunity with leading hospitality organization
Competitive compensation and opportunity for growth
Identify and organize growth opportunities on Supply Chain side. As the Data Analyst you will use your data skills to be involved in strategic projects and translate business needs to actionable initiatives.
Join a Growing Team!
Work with an Incredible Company!
Fort Lauderdale
Permanent
My client, a prestigious and fast growing aviation company, are looking for a Compliance Manager - Trade Sanctions based in Fort Lauderdale or remotely, to help with continued growth and expansion. The successful candidate must be an expert with OFAC Sanctions and ideally have global exposure. Note this role can be remote, along the East Coast with frequent travel to NYC or Fort Lauderdale.
Fast growing Private Business Aviation Company
Excellent opportunity for fast, upward mobility
Manhattan
Permanent
USD75,000 - USD110,000
Global Online Firm seeks a Data Analyst within the travel and leisure space.
This individual would bring a strong background in data science, analytic or statistics.
Global Online Firm
Seeks a Data Analyst - Located in NYC
Push innovation, iteration of the product that reaches a wide variety of audiences. Collaborate the team and translate the product requirements and work across one of the product suites.
Join an Incredible Start-Up!
Flexible WFH Opportunity
This is a temporary HR Assistant role covering the HR Generalist on leave. This role is entirely in office in Yonkers, New York.
Temporary assignment covering for HR Generalist leave- in office until July 2021
Start ASAP! 7-4 pm
Cherry Hill
Permanent
USD40,000
We are seeking a Player Experience Specialist to support the Customer Service team with call, email, and online customer questions. You will be assisting players (customers) with their accounts, pay-outs, and questions about their bets.

This position will be in-office in Cherry Hill, NJ in June 2021.
Cherry Hill, New Jersey
Full-Time + Permanent
Needham
Permanent
USD120,000 - USD140,000
Act as a member of the development team working with Java, JavaScript, HTML, CSS and SQL to solve the conflicts of creating a product for a client in a foreign market. They are looking for an experienced engineer to build new website platforms / features, design high frequency software using Java and mentor junior team members. They are looking for someone to grow the company and to write, test and edit code for intricate software applications.
Implement solutions to the challenging problems of developing a travel website
Write, test, and correct code for complex software applications
Create job alert to receive Leisure Travel Tourism jobs via email the minute they become available
Boston
Permanent
USD130,000 - USD150,000
This Senior Data Scientist will solve some complex problems while working at this leading travel company! Collaborate with senior management owning algorithms and improving business objectives!

This role has the potential to be 100% remote.
Immediate Hire!
Competitive Pay, Benefits and WFH Package!
Our client is seeking an entry-level Account Executive to join their NYC team. The ideal candidate will have at least one year of experience working in a sales/account executive role and be motivated to grow his/her career!
Seeking motivated candidates looking to join a leading aviation company
Ideal candidates will have at least 1 year of outbound sales experience