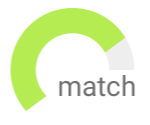 Haven't found the job you are looking for? Use our new smart new Job Match tool to find your next opportunity.
Norwalk
Permanent
USD140,000 - USD160,000
The Maintenance Manager, they must have strong leadership experience, they will oversee the plant maintenance personnell of electricians, label and tray mechanics, and supervisors.
Fantastic Leadership
Competitive Compensation
San Diego
Permanent
USD100,000 - USD150,000
Develop Solutions for the production problems related to improving equipment up time increasing equipment deficiencies as well as other responsibilities related to manufacturing line and provides best practices.
Join a company Focused on Sustainability
Leaders in the Beverage Space
San Francisco
Permanent
USD90,000 - USD105,000
Assist the General Manager of the Organics Management Composting Facility, our state-of-the-art composting facility to obtain marketable compost and increase recyclables from municipal waste.
Join a company Focused on Sustainability
Leaders in Environmental Management Focused on Sustainability
Hartford
Permanent
USD60,000 - USD75,000
Globally recognized hydrogen dedicated company, focusing on hydrogen production plants for industry and energy applications, seeking an Electromechanical Technician to join their team and work closely with cross-functional teams to perform sub-system and system build, test, and maintenance.
Great Opportunity to Join the Rapidly Growing Renewables Space
Client is Actively Hiring | Onsite Position
Anaheim
Permanent
USD85,000 - USD140,000
The Manufacturing Manager is responsible for the oversight of production activities within the Gummy department across 3 shifts of operation. Works cross functionally to ensure all challenges are overcome while meeting goals and fostering continuous improvement projects. Ensure all compliance is met.
Join an Innovative Manufacturing Company
Join a Leader in Modern Manufacturing and Service Integration Industry.
Whittier
Permanent
USD80,000 - USD95,000
The Maintenance Mechanic Supervisor 3rd shift, will be responsible for leading and coordinating activities on production line.
Fantastic Leadership
Competitive Compensation
Eatontown
Permanent
USD120,000 - USD140,000
The Mechanical Maintenance Manager will ensure a safe and well-organized work area for all associates, customers, vendors and visitors. Abide by all OSHA requirements with regard to plant maintenance and machine interfaces.
Experience with extrusion machinery?
Do you want to be apart of a growing organization?
Philadelphia
Permanent
USD55,000 - USD60,000
Cutting edge International Manufacturing Organization seeks Field Service Engineers for their fielded products in the Americas. The roles are eligible for Overtime (OT) and bonus package available!
Great Opportunity to Travel Domestically & Internationally Supporting Clients
International Manufacturer of High Performance Equipment
Putnam
Permanent
USD120,000 - USD140,000
The client is is seeking a Sr. Automation Engineer to provide electronic engineering and software programming for manufacturing process automation and test automation.
Do you possess experience with Allen-Bradley?
PLC ladder logic software programming experience?
Centereach
Permanent
USD65,000 - USD100,000
Internationally recognized organization, focusing on the design and manufacture of high-reliability Connectivity, Power & Control solutions for the Aerospace, Defense and Space industries, is seeking a Component Engineer to work in a dynamic, customer-focused environment to interact with clients, other departments and suppliers.
Internationally Recognized Organization Known for High Reliability Electronics
Position Requires to be Onsite (Relocation Assistance Available)
Create job alert to receive Maintenance Reliability jobs via email the minute they become available
Knoxville
Permanent
USD130,000 - USD160,000
The Sr. Maintenance Manager will be responsible for leading a total team of 45-50 people including 5 direct reports. The Sr. Maintenance Manager will report to the Plant General Manager and work cross functionally with other teams including quality, manufacturing, and operations.
Leading Global Automotive Supplier
Highly visible role leading an Automotive maintenance team of 45-50
Snyder
Permanent
USD100,000 - USD120,000
The Plant Engineer is integral to supporting the Safe, Efficient and Reliable Operations to achieve the overall Plant Performance objectives and reliable delivery of products to our customers.
This cross-functional role is responsible for the Engineering, Maintenance and Reliability functions. The Maintenance technicians report to the Plant Engineer.


Leadership role in the Chemical Industry
Opportunities for career growth and personal development