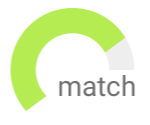 Haven't found the job you are looking for? Use our new smart new Job Match tool to find your next opportunity.
Farmington Hills
Permanent
USD90,000 - USD125,000
My client is an established Michigan GC that is looking for a Project Manager to join their tight-knit team and become a leader within their organization. With their commitment to employee growth, this is an excellent opportunity for Project Managers who are looking for the opportunity to be a part of something special. Apply today using the link provided and your resume will be considered within 24 hours.
Well established GC with over 35 years in business and continued growth
$90k+ salary with competitive benefits and heavy focus on work/life balance
Farmington Hills
Permanent
USD75,000 - USD115,000
Our client is a key player in the Detroit Civils market, looking to add a Civil Project Manager to their growing team to assist in their full pipeline of upcoming work. They have a diverse portfolio of earthwork, underground utilities, self-perform, sanitary, storm sewer, water main installation, road work, and infrastructure. Apply using the link provided and your resume will be considered within 24 hours.
Established team in growth mode due to a record high volume of work
Base salary from $75k+ with performance bonuses and fully covered healthcare
Farmington Hills
Permanent
USD100,000 - USD130,000
The Senior Project Manager role plans, directs, manages, and provides oversight of assigned construction projects to ensure that organizational goals and objectives are accomplished within prescribed schedule and budget parameters.
Design-build general contractor with strong multiyear pipeline of work
$100k-$130k base with care allowance, bonus, and fully employer paid healthcare
Farmington Hills
Permanent
USD120,000 - USD140,000
Centrally located in Metro Detroit, this well-known Contractor is seeking an experienced Senior Construction Project Manager to oversee a strong pipeline of projects from concept to completion across a variety of markets including light industrial, commercial and multifamily.
Flexible work schedule with work/life balance being a focus across the company
Excellent salary and benefits package