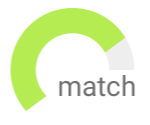 Haven't found the job you are looking for? Use our new smart new Job Match tool to find your next opportunity.
Warren
Permanent
USD90,000 - USD130,000
The primary responsibilities of the Commerical Construction Project Manager will be to direct all construction activities at the project site in an efficient and effective manner to meet the requirements of the contract documents, inspection requirements, project schedules, project budgets, best management practices, and specified quality standards.
Project Manager role with MI based GC on large scale commercial projects
$90,000-$130,000, vehicle allowance, high growth potential, and top benefits
Warren
Permanent
USD85,000 - USD130,000
Our client is an ENR ranked top General Contractor in the Michigan market seeking a Project Manager to take the lead on a dynamic Multifamily project in Detroit. The ideal candidate will have 7+ years of experience and experience managing projects $15M+. Apply today using the link provided and your resume will be considered within 24 hours.
Opportunity to join ENR ranked Top General Contractor
Salary starting at $85k+ with industry leading benefits and work life balance
Macomb
Permanent
USD85,000 - USD125,000
My client is a well respected GC in the Michigan market who pride themselves on their reputation for fast paced and exciting projects. With a full pipeline and opportunity for growth, this is an excellent opportunity for a Project Manager/Estimator looking to advance their career. This individual will have an immediate impact on the direction of a growing company.
This person will ultimately progress into a Director level role
Salary range from $85k-$125k with lucrative bonus structure
Saint Clair Shores
Permanent
USD65,000 - USD80,000
My client is a Detroit based Developer/General Contractor that has a 25 year track record of success in the Mixed-Use, Commercial, and Multifamily spaces. Due to record growth and a full pipeline through 2022, they're seeking a Senior Project Engineer who is eager to make an impact on the Detroit skyline. The ideal candidate will have 3+ years of experience with a desire to grow into a Project Manager role.
Fully involved leadership team that are passionate about recreating Detroit
Laid out career path structured to advance employees into leadership roles
Sterling Heights
Permanent
USD100,000 - USD120,000
Dynamic Sr. Electrical Estimator / Project Manager role with high growth potential
Applications will be reviewed within 24-hours
Dynamic Senior Electrical Estimator role with high growth potential
Applications will be reviewed within 24-hours