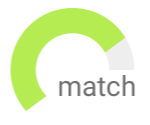 Haven't found the job you are looking for? Use our new smart new Job Match tool to find your next opportunity.
Pittsburgh
Permanent
USD85,000 - USD105,000
This Pittsburgh-based construction company is a premier General Contractor/Construction Manager in the area. They are a leader in the Greater Pittsburgh market with many excellent clients and a steady pipeline of varied multifamily/commercial projects. This company is looking to add a Project Manager to its rapidly growing team. If you are interested in managing exciting multifamily construction projects and the opportunity for promotion within a Top ENR Firm, please apply today!
Career Growth Opportunities
Flexible Work Life Balance
Pittsburgh
Permanent
USD100,000 - USD120,000
Established construction company based in Pittsburgh
Diverse commercial construction projects throughout the Pittsburgh Market
Leading general contractor with great reputation and varied projects
Upward mobility and chances for advancement
Pittsburgh
Permanent
USD75,000 - USD100,000
The Construction Project Manager will be responsible for the overall quality, adherence to and completeness of the project schedule, maintenance of the set budget, and performance of assigned team members for all projects.
Leading Pittsburgh based GC
Competitive Compensation Package
Pittsburgh
Permanent
USD100,000 - USD130,000
The Senior Project Manage is a professional with previous experience who is responsible for the satisfactory performance of all staff assigned to achieve project budget, schedule, and profitability goals.
Rapidly growing company
Opportunity to lead a team
USA
Permanent
USD120,000 - USD165,000
A fast growing Design-Build General Contractor in the Greater St. Louis Area is seeking a project manager who has experience working on distribution or light industrial projects. They would offer work from home flexibility, 401K match, vehicle allowance, phone allowance, extensive PTO, and much more.
Great Benefits and Remote Capabilities
Ability to Earn Lucrative Bonuses
USA
Permanent
USD110,000 - USD150,000
Project Manager to lead healthcare projects for a general contractor with work around the United States. Work completely remote or in the office and visit the job site every so often to check on progress (1-2 times/month tops).
Completely remote work- work from home anywhere
Extremely stable employer with an incredible backlog of work
USA
Permanent
USD80,000 - USD110,000
My client is one of the top restaurant developers in the country and they are looking for a Construction Manager to watch over the General Contractor and Superintendents on their projects. This person will work alongside the President and the Director of Construction to ensure that their projects are completed on time and under budget.
Great opportunity to work as an Owner's Rep
Above Industry Standard Benefits