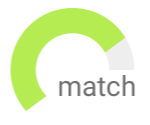 Haven't found the job you are looking for? Use our new smart new Job Match tool to find your next opportunity.
Austin
Permanent
USD110,000 - USD150,000
Michael Page has partnered with a Multifamily and Campus Housing development firm looking to add an experienced Asset Manager to their team to manage their US portfolio. This is a brand new position for the firm so they are looking for someone who can hit the ground running and help establish new policies and procedures.
Boutique innovative firm
Blended portfolio of multifamily properties
Neptune City
Permanent
USD60,000 - USD75,000
Our client, located in Neptune, is seeking a Leasing Manager to join its growing team.
Seeking a Leasing Manager
Growing Residential Real Estate Firm
Glen Rock
Permanent
USD85,000 - USD95,000
Our client, located in Bergen County, is seeking a Property Manager to join its growing team.
Seeking a Senior Property Manager
Growing Real Estate Firm in Bergen County
The Asset Manager will be responsible for all asset mgmt. activities across a residential and commercial portfolio.
Join a successful real estate developer, operator and owner
Manage all asset management activities and directly report into the owner
Waukesha
Permanent
USD80,000 - USD100,000
This role is for a Project Manager to join an established Real Estate Developer in their Waukesha office. They individual would be gaining exposure to managing large commercial properties. While working alongside senior leadership in the business.
Property Manager on large commercial properties through out Southeastern Wisco
Exposure to operations and mentoring
Somerville
Permanent
USD120,000 - USD140,000
The Assistant General Manager will provide support and direction for the day to day operation of a large retail and mixed-use portfolio north of Boston.
Join a reputable real estate owner and operator in the industry
Be responsible for a retail heavy/Mixed-use portfolio north of Boston
Austin
Permanent
USD90,000 - USD115,000
Exciting new opportunity for a Regional Property Manager to join an Austin based real estate development firm who builds class A Multifamily properties across the US! This is an excellent opportunity for a multifamily specialist who loves building and developing leasing teams and working with new construction projects.
Regional Manager of new development lease-ups nationwide
Excellent supportive company culture
Houston
Permanent
USD75,000 - USD100,000
Michael Page has partnered with a reputable National Private Equity firm that is in need of an experienced Analyst or Associate to join their Asset Management team. This is an exciting opportunity to join a lean team and make a large impact while gaining exposure to all asset types across a number of markets!
National PE Shop
Great mentorship