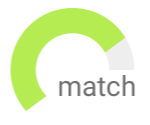 Haven't found the job you are looking for? Use our new smart new Job Match tool to find your next opportunity.
Dallas
Permanent
USD75,000 - USD95,000
This position provides on-site direction for all aspects of construction for their assigned projects. Manage project costs to insure completion within budget expectations. Develop the project schedule in critical path steps and budget time required to meet deadlines.
Established Company
Family Oriented Culture
Dallas
Permanent
USD125,000 - USD140,000
This top rated General contractor is a big player on the national level and offer a highly competitive compenstaion package. They work large high profile commercial projects all over the U.S and Texas.
My client has a stellar reputation in the market
Continuously growing portfolio/pipeline on high profile projects
Dallas
Permanent
USD80,000 - USD95,000
This High Profile owner developer is looking to bring in a talented Assistant Super that can grow with the company. They offer strong mentorship and a hefty project backlog.
Great company culture and ability to retain their employees long-term
Strong path to promotion and guidance on how to get there
Dallas
Permanent
USD65,000 - USD85,000
Michael Page has teamed up with a National Investment firm who is looking to bring on a motivated Investment Analyst or Associate to join their team in Dallas and assist with transactions and management of their multifamily portfolio. This is a FULL Cycle position.
Mentorship Opportunity
Cradle to grave transaction experience
Dallas
Permanent
USD140,000 - USD170,000
Michael Page have partners with a growing Production Home Builder within the Texas market focusing on projects $550k+ in value and have a healthy pipeline of projects. Our client is looking for a Director of Construction to lead multiple projects throughout the Dallas, TX market and manage over the entire Construction Management team
Director overseeing all aspects of Production Home Projects throughout Dallas
Significant and autonomous career progression (top 5 regional homebuilder).
Dallas
Permanent
USD70,000 - USD85,000
Brilliant opportunity for a highly experienced construction professional to join this leading, production home builder throughout TX as a Construction Manager. Candidate will lead and manage projects throughout Dallas and DFW.
Opportunity to join a top tier production home builder
Working on projects valued at $500k - $1MM in Dallas and DFW
Dallas
Permanent
USD120,000 - USD140,000
Fantastic Opportunity for a highly experience senior level purchasing professional to lead a team focused on Purchasing, Procurement and process improvement for a large residential homebuilder with projects throughout TX.
Director of Purchasing for a leading statewide homebuiler
Managing over a large portfolio of projects throughout Texas