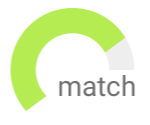 Haven't found the job you are looking for? Use our new smart new Job Match tool to find your next opportunity.
The Underwriter, Structured Finance is responsible for underwriting complex credit facilities in a manner which achieves profitability goals while remaining within set risk parameters. This position affords the opportunity to work closely with our Senior Credit team and Originators on the structuring and underwriting of transactions.
Perform financial analysis and underwriting for a Real Estate Investment firm
Experience with Underwriter, Structured Finance in multifamily required
The site superintendent will be responsible for the overall site safety and management of subcontractors and pushing the project schedule.
Occupied Renovations - Institutional Construction - Building a Team
Excellent Benefits and growth opportunity