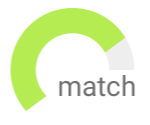 Haven't found the job you are looking for? Use our new smart new Job Match tool to find your next opportunity.
Philadelphia
Permanent
USD75,000 - USD120,000
The successful superintendent has the knowledge, skills, and experience to manage the day-to-day field operations of all aspects of a multifamily construction project. The Superintendent is responsible for all production aspects of the project and is accountable for producing quality work that is constructed consistent with the standard's set forth in the project's contract documents and company standards, as well as performing the work in a timely and cost-effective manner, and for maintaining a safe, clean, and orderly work environment.
Advancement Opportunities
Competitive Base Salary
Philadelphia
Permanent
USD140,000 - USD180,000
Our client is a growing real estate developer with an outstanding company culture located in the heart of Center City. They are searching for a Controller to add to their corporate team that will lead from the front surrounding investment analysis while learning underneath an accomplished senior leadership.
Exciting Growth Opportunity
Passion for Real Estate Required
Philadelphia
Permanent
USD120,000 - USD150,000
The Senior Project Manager plans, directs and coordinates activities of designated project to ensure that goals or objectives of the project are accomplished within prescribed time frame and funding parameters by performing duties personally or through subordinate supervisors.
Advancement Opportunities
Competitive Base Salary
My client is seeking a Construction Site Superintendent to join their team! You will oversee project planning which includes bidding process, scheduling contractors, permits and managing labor on site.
Advancement Opportunities
Competitive Base Salary
Philadelphia
Permanent
USD65,000 - USD75,000
Build a Business for yourself
Uncapped financial and professional growth potential
Globally established Recruitment Firm with Excellent Growth Opportunities
Great Health and Commuter Benefits as well as Uncapped bonus
My client, A leading real estate development and property management company in Philadelphia, is looking for a talented Superintendent to join their growing team. This candidate must be a results driven individual, capable of managing subcontractors on-site to ensure that they are effectively performing each job on time and under budget, while maintaining a safe work place and enhancing client relationships.
Advancement Opportunities
Competitive Base Salary
This position splits time between active construction job-sites and the office. The ideal candidate will have construction experience or construction degree. The candidate must have an excellent work ethic, be extremely organized, proficient with Microsoft Office, be exceedingly dependable and punctual, possess the ability to multi-task, and complete daily assignments in a fast-paced environme
Advancement Opportunities
Competitive Base Salary
Philadelphia
Permanent
USD100,000 - USD140,000
My client is a leading integrated multifamily real estate firm in Philadelphia. They are actively looking for a Superintendent with specific experience around Multifamily Construction to support their growing project pipeline in the Philadelphia market.
Competitive Wages
Career Growth
Philadelphia
Permanent
USD125,000 - USD150,000
My client is is a full-service project delivery firm focused on complex, fast-track deliveries serving private and commercial clients in numerous vertical sectors, locally, regionally and nationally.
They are building out a team in Philadelphia, and are seeking a seasoned Project Manager to accomodate their growing presence in the city.
Advancement Opportunities
Competitive Base Salary