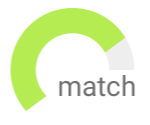 Haven't found the job you are looking for? Use our new smart new Job Match tool to find your next opportunity.
Option to work in Palo Alto, East Coast
Work with Senior Management on venture tech sponsor deals
Work with financial sponsors on large technology deals
Accelerated career growth based on performance
Research Assistant role supporting a team at a well-established hedge fund.
Top Hedge Fund
Great team
Excellent opportunity for a Contract Business Immigration Attorney to join a prestigious law firm with a high-volume, fast-paced practice. Role will focus on business immigration NIV, IV, PERM, RFEs and other work. This is a remote role that can support client in San Francisco from anywhere in the US.
Top firm seeking multiple Attorneys to handle high-volume caseload
Remote role focused on NIV, IV, PERM, RFEs and additional work
San Francisco
Permanent
USD140,000 - USD180,000
Our senior iOS developer will be working with the Product/Design team to build new application experience in the iOS Platform using Swift with the iOS SDK and other frameworks.
100% Remote
Great team/Culture
San Francisco
Permanent
USD150,000 - USD250,000
Contribute to delivering a financial product using modern technological approaches, founded on environmental and social governance principles, & helping the environment by minimizing the physical movement of gold utilizing the blockchain.
FinTech Company
Competitive compensation package
San Francisco
Permanent
USD11,000 - USD145,000
Reporting to the VP of Sales, this individual will play a key role in identifying, developing and delivering new business opportunities across the US Northwest territory related to Gene and Cell therapy, Life Science research, CMOs and Big Pharma. This position will work closely with team members to efficiently execute collaborative relationships with strategic partners and to build a robust internal infrastructure to streamline business processes.
Key Sales/BD rep with ownership of Northwest territory for biotech/pharma.
French-based complex reagents provider with growing footprint in the US.
San Francisco
Permanent
USD140,000 - USD200,000
Working with the Product and Architect team to build the back-end platform. Created new medium to large size features.

100% Remote
Competitive Compensation
San Francisco
Permanent
USD180,000 - USD200,000
We are working with the leadership team of an exciting Series-B FInTech/Payments company that is looking to add a Director/Sr. Manager of API Engineering to their team,
Strategic Early-level position in a growing team
Design and implement the an engineering team from the ground up
San Francisco
Permanent
USD130,000 - USD131,000
The Business Development Manager will be responsible for driving revenue growth by locating, developing, defining, negotiating, and closing business relationships for the company. The will interact with marketing, laboratory, manufacturing, and senior management teams to develop and close opportunities.
Exciting opportunity to drive revenue at a rapidly growing CRO
Help build up and define Business Development function
San Francisco
Permanent
USD150,000 - USD175,000
Directs all field personnel to achieve completion of the project on schedule, within budget, with quality workmanship that conforms to plans and specifications.
* Creates, maintains construction schedule, identifies, and solves problems.
* Orders materials and schedules inspections as necessary throughout the process.
Extremely competitive base pay
Extensive pipeline of projects to be completed throughout the West Coast.
Create job alert to receive San Francisco jobs via email the minute they become available
San Francisco
Permanent
USD190,000 - USD220,000
You will lead a software development team that defines, owns, and drives the scaling and evolution of the companies infrastructure technology and the associated mobile and web apps, supporting the next generation of identity management.
Fully Remote Role
High growth opportunity within a tech-first organization
San Francisco
Permanent
USD65,000 - USD75,000
Admin role supporting a small team based out of San Fran. This role supports 6 Executives and other responsibilities around the office.
Small SF office, but larger firm
Team oriented
San Francisco
Permanent
USD150,000 - USD250,000
Working to build and create a new financial infrastructure with the consumer at the forefront.
Fully remote role
High growth opportunity within a tech-first organization