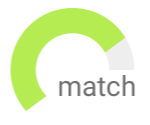 Haven't found the job you are looking for? Use our new smart new Job Match tool to find your next opportunity.
Seattle
Permanent
USD120,000 - USD160,000
The Superintendent will assist more senior Superintendents on the day to day responsibilities of multi-family residential and mixed use construction projects from start to finish.


Superintendent - Multifamily
Leading developer
Superintendent will oversee projects ranging in the 10K to 2.5Mill range in the Seattle area and will be expected to run multiple projects at the same time.


The Superintendent position must fulfill all sub tier requirements and responsibilities.
Superintendent must be a positive mentor for sub tier construction roles.
Proactively promote "solutions based" problem solving.
Control 100% of the job site.
Ensure everyone involved in the project is using the most current set of plans / construction documents.
Maintain; keep clean and organized copies of all permit plans and documents.
Keep accurate record (as-built) drawings.
Schedule and attend all required regulatory inspections.
Industry leading work/life balance, voted top 50 places to work in Washington
Stability of respected company who have been in PNW market for over 20 years
The Project Manager s (PM) responsibility is to lead, manage, and report on one or more construction projects. In general, the PM will provide project leadership from marketing pursuit through project execution. Coordinating closely with Estimating support, Superintendent and providing leadership to Project Engineers.


Project Manager - Commercial Tenant improvement
Leading Commercial Contractor
As a Project Executive, you will be a leader and strategist for the Seattle Life Sciences Market Sector. The Project Executive provides leadership, direction and support to Project Engineers, Superintendents and Project Managers on multiple projects from preconstruction through close-out.
Renowned GC looking for a Project Executive
Lifescience or Healthcare experience would be ideal
The Project Engineer position is based in Seattle and is responsible for supporting Project Managers and Project Superintendents for the projects assigned to them. Responsibilities include mentoring and training other Project Assistants, reviewing and tracking submittals, requesting supplemental design information, updating design documents, as well as gathering and tracking project costs.
Full service real estate investment firm that does everything in house
Strong backlog of projects, great company culture, positive work environment