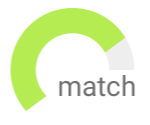 Haven't found the job you are looking for? Use our new smart new Job Match tool to find your next opportunity.
Boston
Permanent
USD225,000 - USD250,000
This position is for a highly technical cloud professional who is ready to take the next step in their career. As the Director of Cloud Engineering, you will work in a cross-functional team of engineers, product owners, cloud architects and scrum masters organized to provide solutions to complicated problems leveraging public cloud architecture.
Financial Advantage
Work-Life Balance
Boston
Permanent
USD300,000 - USD330,000
As a senior member of the technologies team, the Vice President of Platform Architecture will manage and lead teams of architects to modernize the existing programs. The position requires at least 10 years of experience in leading and managing teams.
Opportunity to experience a robust, people-centric asset management company
Competitive base salary with unparalleled benefit package (including 401k, PTO)
Boston
Permanent
USD300,000 - USD330,000
In this role you will mentor architects to build out solution services that will improve component development and continue the modernization of our digital platform.
Utilize your independence within a lead role at a top financial institution
Competitive base salary with benefits, retirement planning, and PTO
New York
Permanent
USD150,000 - USD180,000
This person fulfilling this role will be responsible for measuring the success of the company's core digital product.
Strong Work Culture
Hybrid Working Envrionment
New York
Permanent
USD170,000 - USD180,000
The Identity Access Management VP will be the lead Information Security architect. They will be responsible for integrating information and network security solutions.
Opportunity to grow within one of the largest international banks
Senior Level Information Security position
New York
Permanent
USD80,000 - USD100,000
The IT Support Specialist will be responsible for providing comprehensive end-user support to colleagues of all levels throughout the firm. This person will have a reporting relationship to the Director of Information Technology overseeing day-to-day IT Systems administration and operations.
Opportunity to work and grow within a leading organization.
Highly motivated individual who embraces new challenges.
New York
Permanent
USD110,000 - USD130,000
The role of Systems Engineer will be responsible for the foundational infrastructure and systems to support the client's media products in a secure and reliable way. The Systems Engineer will sit out of the New York City office and reports to the Senior Director of Infrastructure.
Work in a Diverse and Inclusive Environment
Built in NYC Best Places to Work Winner 2021 and 2022
Ayer
Permanent
USD75,000 - USD110,000
The Business Analyst needs to be inquisitive and an analytical leader to be a key part to the commercial and executive leadership team in planning and executing business strategy based on data driven results. This person will report to the VP of Finance and will work with the sales, marketing, and senior leadership.
Comprehensive benefits package
Hybrid work opportunity
Ayer
Permanent
USD75,000 - USD110,000
Reporting to the VP Finance/Treasurer, the Business Analyst will act as a key liaison to the Commercial and Executive Leadership Team in planning and executing business strategy based on data driven results. This includes analyzing market data, building streamlined insights and recommending future actions.
Exciting opportunity with a well-funded BioTech
Opportunity to accelerate your career in a high growth, fast paced environment