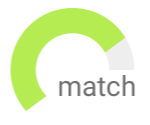 Haven't found the job you are looking for? Use our new smart new Job Match tool to find your next opportunity.
The purpose of the Senior Marketing Campaign Manager in the Brand Marketing department is to develop, implement and track International and Domestic brand communication campaigns. The Brand Marketing department handles all aspects of brand management, campaign marketing with close working relationship with the digital, brand partnerships and events teams.
Opportunity to join a giga project in Saudi Arabia
Managing marketing campaigns on a global scale
International
Permanent
USD75,000 - USD95,000
Our client is a family oriented, established Multi-Family Developer looking for a Construction Project Manager interested in development to join the team and make immediate impact. If you are looking for the next move in your career to be one at a solid company that rewards their employees generously this is the move for you.
Work with a extremely reputable developer known nationally.
Sky is the limit on upward mobility
International
Permanent
USD100,000 - USD115,000
This person will be leading the construction of key projects as well as managing the project budget, and report directly to the VP.
Competitive market pay
New Federal construction projects
International
Permanent
USD110,000 - USD135,000
The ideal Finance Manager/Assistant Corporate Controller should be experienced in all aspects of financial oversight, including owning the close function, assisting in the preparation of financial statements, + budgets and forecasts. The Assistant Controller will work closely with the CFO, Treasury Director, FP&A and Financial Control leadership and lead a good sized team (5ish).
Great opportunity with Tier 1 Life Science firm
Highly visible internal role interfacing w/ CFO + Controllership
International
Permanent
USD85,000 - USD115,000
My client is looking for their next Commercial Project Manager to join the team immediately due to intense growth in their 2022 pipeline. If you are looking for a project management role with stability, hybrid work ability and above market pay - Apply with a resume and be reviewed within 24 hours by VP.
Commercial Project Management opportunity with a top DesignBuild firm in Cincy
Opportunities to grow within a family-oriented and well established company
USA
Permanent
USD80,000 - USD110,000
My client is one of the top restaurant developers in the country and they are looking for a Construction Manager to watch over the General Contractor and Superintendents on their projects. This person will work alongside the President and the Director of Construction to ensure that their projects are completed on time and under budget.
Great opportunity to work as an Owner's Rep
Above Industry Standard Benefits