You are here
Infographic - Who's Hiring in 2017?
If you're looking for a job in 2017, how do you go about standing out in the job search process? Our recruitment consultants gave us their top tips for candidates applying to jobs in 2017. The number one thing they look for in candidate job applications? A strong resume. "It sounds obvious but check that your resume describes what you have done and what sets you apart from other applicants, rather than just writing a list of previous job descriptions or keywords that sound good," says Graham Rowe, Senior Consultant, Technology, Michael Page.
Once you're passed the application hurdle, don't forget to prepare thoroughly for the interview process. "It's about you, but it's also about the company," says Ben Carr, Operating Director, Procurement & Supply Chain, Michael Page. "Do your research, and go to interviews armed with one or two questions for the interviewer so it's not a one-way conversation" he adds.
The job search may be full of ups and downs, but there are opportunities available throughout the year and employers who are eagerly awaiting applicants. For more information about what industries to target in this year's job search, view the infographic below.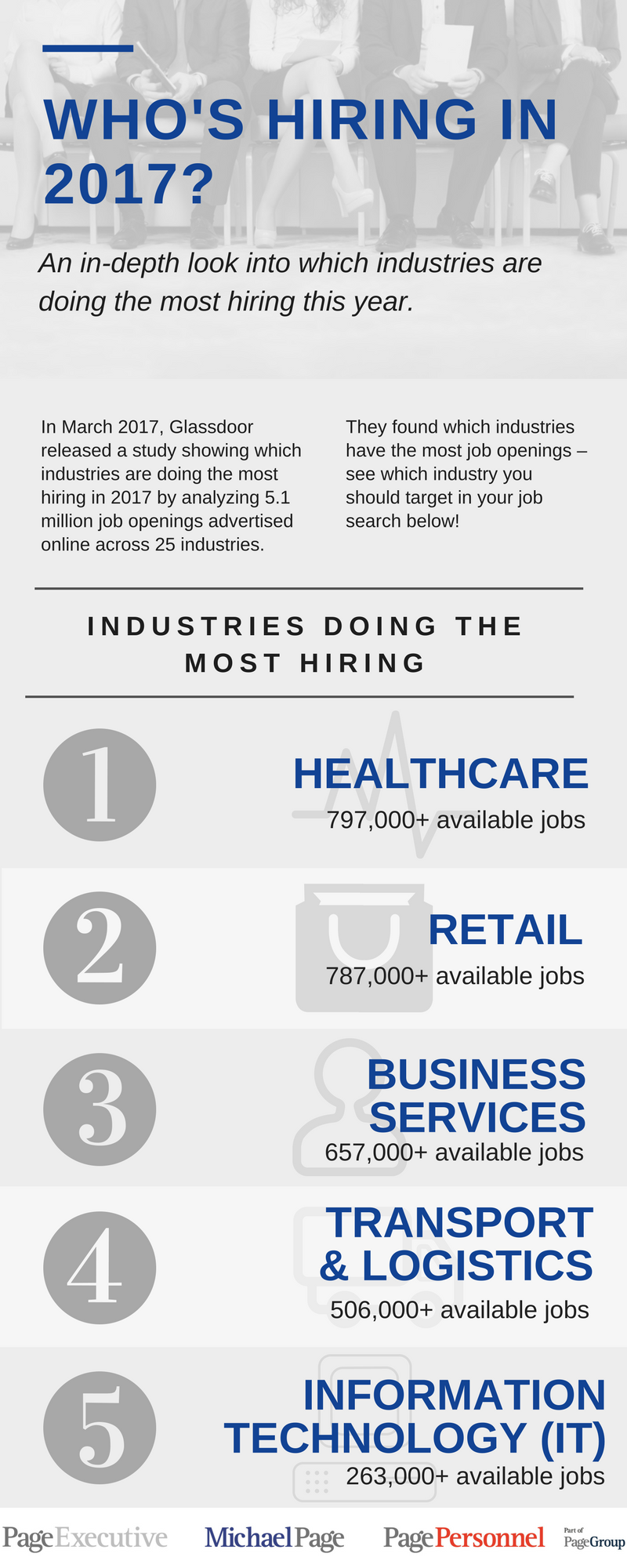 Submit your resume