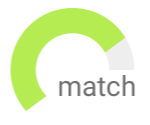 Haven't found the job you are looking for? Use our new smart new Job Match tool to find your next opportunity.
Accounting professional to be responsible for various accounting functions with a focus on Fixed Assets. Additional responsibilities include, but are not limited to, budgeting, AP, AR, audit assistance and more.
Growth opportunity with multi-billion dollar firm
Competitive compensation including base salary and bonus
Manhattan
Permanent
USD110,000 - USD160,000
The Investment Accounting Manager will be responsible to ensure the timely and accurate reporting and analysis related to investment accounting at a mid sized Insurance firm that is in high growth mode.
My client is now recruiting a VP of Investment Accounting to join growing busine
Opportunity to lead the statutory accounting team
Prestigious Private Equity firm located in NYC seeking financial professional with public and private financial services background, along with CPA certification.
Competitive compensation
Opportunity for growth in well established firm
The Operating Officer is responsible for executing operating management, to design and optimize branch product and service, to improve the effectiveness and efficiency of the Branch's operating process, to carry out transformation projects of the branch, and to implement operational control of the branch. This role will report to Senior Operating Officer and support branch Operating Management Committee.
Execute operating management and optimize branch productivity
Design key product and process from procedure to system implementation
Work with the Fund Reporting team to document, oversee, and execute processes related to the management, oversight, and production of the annual and semiannual financial reports and related audits conducted, with a primary focus on regulatory filings and collaborate closely with Fund Accounting, and internal and external groups for the ongoing management of the funds.


Competitive compensation with Globally Recognized Financial Services firm
Opportunity for growth in well established firm
New York
Permanent
USD130,000 - USD150,000
The primary responsibility of the AVP of Regulatory Reporting is to prepare assigned regulatory reports in an accurate and timely manner in accordance with US GAAP and instructions from regulatory authorities, which requires in-depth knowledge of financial accounting and regulatory reporting, as well as understanding of the financial industry.
Exciting opportunity for an AVP of Regulatory Reporting or Financial Reporting
Permanent position for Regulatory Reporting AVP to join Investment Bank
New York
Permanent
USD100,000 - USD140,000
Large global organization seeing CORPORATE AND/OR PARTNERSHIP tax experience. Corporate provision experience is a plus!

Seeking 2-3 years of experience coming out of public accounting.
In house corporate tax opportunity for a BIG 4 candidate with 2-3 years
Flexible work from home arrangement - excellent benefits