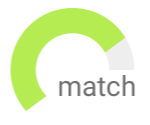 Haven't found the job you are looking for? Use our new smart new Job Match tool to find your next opportunity.
Exciting opportunity for an experienced Affordable Housing - Director of Acquisitions and Development (Remote) with a strong background in Residential, Multifamily, Market-rate or Affordable housing experience to join an innovative and growing National Real Estate firm with headquarters in New York.


Experience managing an affordable housing deal from acquisitions to close
lead pre-development work for affordable housing projects
Senior Manager, Investment - Multifamily will join the New York, NY team. Experience with multifamily and university housing required.
Evaluation of potential investments, developments, asset/company acquisitions
Experience in investing with Multifamily and University housing required
Austin
Permanent
USD110,000 - USD150,000
Our client is seeking to hire a Director of Investments to help open and expand its Austin office. The successful candidate will negotiate, conduct due diligence, package, and close acquisitions of properties (multi-family, and mixed use) in major markets of Texas. The Director of Investments will be responsible for underwriting, structuring debt and equity financing, and managing the transaction process through close.
In full expansion, our client focus on land development in high growth cities.
Company develops entitled large tracts of land into mixed use communities.
The Senior Acquisitions Associate (Hospitality) is to generate cc from lead generation to lease execution. The Senior Acquisitions Associate (Hospitality) is based in NYC and will travel as required. Experience / relationships in the hospitality and restaurants required.
Acquisition experience within Hospitality required owning all aspects of deals
new business opportunities for the real estate portfolio
Atlanta
Permanent
USD75,000 - USD90,000
As a Capital Markets Analyst/Associate, you will have the ability to join a growing team and make impactful contributions to the Firm's success. The Capital Markets team is responsible for the client's fund-raising, portfolio management and client relation activities, providing the opportunity to gain exposure to our external investor base as well as the client's team members across the organization.
Multifamily real estate investment, development, and management company.
Headquartered in Atlanta, company is in full expansion mode.
Chicago
Permanent
USD100,000 - USD110,000
The Senior Acquisitions Associate will be on the senior housing team responsible for underwriting potential investment opportunities and performing financial modeling.


Join a boutique Private Equity Real Estate Investment shop
Career advancement opportunities
Dallas
Permanent
USD65,000 - USD80,000
Michael Page have partnered with a reputable Multifamily & Mixed-use development and Investment firm based in Dallas that has continued to grow and develop its portfolio properties throughout USA. With significant future growth of their Dallas based portfolio our client is seeking a Financial Analyst to join their growing team to assist with Acquisitions and Development
Acquisitions & Development Experience
Clear internal path for promotion
Our client is seeking seasoned candidates for a critical position within their team in Denver. They have been expanding operations in the region, but need someone solely focused in Multifamily acquisitions with local market knowledge.
Company in search for seasoned Acquisitions VP.
Ideal candidate will be responsible to expand Denver, CO market.