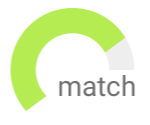 Haven't found the job you are looking for? Use our new smart new Job Match tool to find your next opportunity.
Miami
Permanent
USD70,000 - USD90,000
The Assistant Superintendent / Superintendent is responsible for the the overall delivery of a project in conjunction with their project manager. Responsible for entire job site, safety, schedule, etc.
Pipeline of work in Miami Dade
Family Owned, Strong relationships with clients for over 40 years
Miami
Permanent
USD80,000 - USD100,000
Working for well-respected and strong Florida General Contracting firm who specializes in high-rise construction
Can be based anywhere from Homestead to Fort Lauderdale
Strong, well-known South Florida GC w/ Diverse Project Portfolio
Fantastic Opportunity for Growth
Miami
Permanent
USD40,000 - USD50,000
A well known construction developer in Miami is looking for a polished executive assistant/receptionist/secretary.
Strong company culture
Great pay and benefits