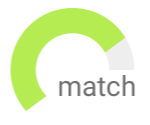 Haven't found the job you are looking for? Use our new smart new Job Match tool to find your next opportunity.
Dallas
Permanent
USD75,000 - USD95,000
Client has a huge pipeline of projects and needs help growing in an already established market
Excellent company culture, benefits and very competitive base salary
Opportunity to join a market leader with great reputation
Competitive salary with high bonus potential
Dallas
Permanent
USD85,000 - USD115,000
The Interior Superintendent oversees day-to-day operations on interiors construction projects. The superintendent is responsible for short-term scheduling, quality control and subcontractor coordination, advising the Project Manager if circumstances will impact the project schedule.
Extremely lucrative base salary and bonus structure
This GC is one of the top interior builders in DFW
Dallas
Permanent
USD70,000 - USD90,000
Michael Page has teamed up with a Dallas based Private Equity firm who is looking to bring on an experienced Acquisitions Analyst to join their team and assist with health care focused transactions & portfolio management. The ideal candidate for this role must have extensive underwriting and financial modeling skills. Must have 2+ years of real estate experience, health care is a plus (Senior living/ medical office).
Mentorship Opportunity
High transaction volume exposure
Dallas
Permanent
USD110,000 - USD150,000
Highly competetive Superintendent role in the light industrial (tilt-wall) sector with a great compensation plan and benefits. This cllient is not advertising the role on job boards so contact me for a confidential conversation to learn more!
Highly competitive base salary and benefits package
Upward mobility within a fast growing environment
Dallas
Permanent
USD100,000 - USD150,000
The Superintendents role is to manage day to day construction activities and supervise personnel and subcontractors to successfully complete projects on schedule. The Superintendent will be responsible for producing quality work consistent with the standards in the projects plans. The Superintendent is expected to oversee good construction safety practices and keep the site well maintained.
Great company culture and ability to retain their employees long-term
Strong path to promotion and guidance on how to get there
Minneapolis
Permanent
USD90,000 - USD140,000
The Traveling Superintendent will manage day-to-day construction field activities to ensure that project milestone dates and overall schedule completion dates are met. This role also includes reviewing blueprints, customer needs and contractor submissions in order to execute appropriate bids. This individual must possess excellent organizational skills along with communication and leadership abilities.
Massive Project Pipeline - around $70m next year
Huge opportunities for growth
Dallas
Permanent
USD100,000 - USD180,000
Michael Page has exclusively partnered with a Dallas based fully integrated Development firm known for their healthcare projects. Due to increased pipeline they are in need of an experienced Development Manager to round out their team. This will be a hands on role that requires the ability to juggle several projects at once.
Senior Living and Medical Office Projects
Dallas based team with local projects
Dallas
Permanent
USD100,000 - USD135,000
We are working on a preconstruction manager role with a highly reputable general contractor in the DFW area who specializes in large commercial construction. You will work with the engineers, architects, and internal team to establish initial design, project costs, and assess risks before construction begins.
Opportunity to move into leadership quickly
Great compensation and benefits
Dallas
Permanent
USD70,000