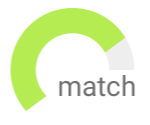 Haven't found the job you are looking for? Use our new smart new Job Match tool to find your next opportunity.
Lawrence
Permanent
USD200,000 - USD220,000
Exciting opportunity for a seasoned QA leader, who has worked in a clinical trial material/sterile fill-finish pharmaceutical manufacturing and laboratory environment. The Director of QA is responsible for day to day operations and functions as the subject matter expert on the Quality Management System.
Join an expanding CDMO supporting Phase I, II, & III clinical studies
Become the QA Head of a highly dynamic team.
Burlington
Permanent
USD150,000 - USD175,000
The Quality Assurance Associate Director is responsible for directing a team of Quality professionals to develop and maintain a Quality culture on site.
Exciting opportunity to build out Quality function at high growth facility
Opportunity to partner with cutting edge Life Sciences Organizations
Woburn
Permanent
USD140,000 - USD160,000
The Quality Assurance Associate Director is responsible for directing a team of Quality professionals to develop and maintain a Quality culture on site
Join a growing CRO focused on small molecules, biologics and CGT products
Exciting opportunity to direct a team of Quality Professionals
Burlington
Permanent
USD180,000 - USD210,000
The Director of Quality Assurance will provide leadership and guidance within quality assurance and serve as support for other cross-functional departments.
Exciting leadership position within QA with high visibility
Join commercial stage Biotech company with diverse product portfolio
Atlanta
Permanent
USD300,000 - USD400,000
As the VP, Global Quality Assurance, you will lead global QA strategy and be responsible to developing, maintaining and communicating all quality programs throughout the organization. You will install and maintain a culture of excellence across all divisions of the group and ensure all international regulations and industry standards are adhered to.
Global, market leading healthcare organization
Excellent opportunity to join a high performing business
Marlborough
Permanent
USD150,000 - USD175,000
The Director, Quality Assurance, oversees all quality functions for the Company. This is a hands-on position requiring direct involvement with day-to-day quality engineering, quality assurance, and quality systems oversight. This individual will be responsible for implementing product and process quality improvement projects for Class III devices distributed in a worldwide market.
Oppertunity to work on Dynamic Product in Growing Medical Device Company
Have entire oversight of Quality Department reporting into the Vice President
Providence
Permanent
USD160,000 - USD200,000
The Associate Director/Director of Quality supports and provides leadership to the Quality Assurance organization in areas of cGMP Operations, Quality Systems, Validation, Inspection Readiness, Supplier Management, Compliance, Auditing, Documentation, and Training. The position provides leadership and support in the development, design, and implementation of cross funtional GMP processes, associated procedures, systems, and policies.
Join exciting biotech company preparing for an upcoming BLA filing
Work on innovative biological drug device combination technology
San Antonio
Permanent
USD140,000 - USD170,000
We are seeking a Director of Quality Assurance & Manufacturing who will be leading the design, implementation, and sustainability of quality assurance & manufacturing strategies throughout the supply & manufacturing workstreams.
Opportunity to join a market leader in the Chemical sector
Clear career growth path
Manhattan
Permanent
USD210,000 - USD250,000
Hybrid working
Lead the planning, design and execution of the Bank's Regulatory Reporting Quality Assurance Program and perform risk-based assessment for the regulatory reporting of the U.S. entities including banking entities, broker-dealer, swap-house, leasing and other subsidiaries;
Review and monitor the preparation and filling of regulatory reports in accordance with the Quality Assurance Unit procedures
Exciting opportunity to join Investment Bank as QA Director
Quality Assurance Regulatory Reporting Director at a leading Bank
Bedford
Permanent
USD200,000 - USD220,000
Oversee and support quality management systems, production operations, ensuring regulatory compliance and continued alignment with the company standards and initiations.
Join an exciting biotech company treating eye related diseases
Opportunity to oversee multiple functions on the QA team
Create job alert to receive Director Quality Assurance jobs via email the minute they become available
Lowell
Permanent
USD105,000 - USD115,000
Take a hands-on approach to lead the quality team of a well-respected organization that has made news headlines for the quality of their product. This role reports directly to the Sr. Quality Assurance Director and will put you in a position to influence the quality team as they approach a major growth period.
Work on complex, class III medical devices that are internationally recognized
This is a high visibility role, giving you exposure to the Sr Director of QA